The 5 essential traits of growth stocks
---
Nick Griffin, Head of Investments at Munro Partners says he has spent many years working to define the key characteristics of true growth companies. From a universe of over 24,000 stocks globally he says there are only 800 companies that truly meet his 'growth' criteria. Griffin says of these 800 companies he has been able to identify 5 common traits that they all share. One of the critical filters is being able to identify companies that possess amazing customer perceptions. "You have to have amazing customer perception scores. You can only build a business sustainably if you have great customer perception." In this short video Griffin shares some insights into how investors can validate if a company is well received by its customers and shares four more characteristics of true growth stocks:
---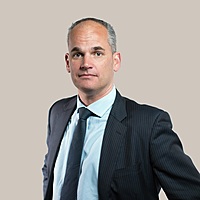 Chief Investment Officer
Munro Partners
Nick is a founding Partner and the Chief Investment Officer of Munro Partners. He is responsible for the investment management of Munro's key investment funds and the formulation and implementation of the proprietary investment process. Nick has...
Expertise