The asset that's hiking its prices - and possibly your returns - every few days
---
For a product as everyday as milk is, you might not expect too many surprises. But did you know, for example, that there is a worldwide shortage of milk, that production is falling and prices are rising? And if you did know that, do you know this: Dairy farmers are now producing beef cattle on same the farms as dairy.

And then there's the 'green' issue. When it comes to the environmental impact of dairy, we've all aware of methane emissions, the amount of land cleared to make way for pasture. But not everyone immediately thinks of the deleterious impact of effluent on waterways.
But it's a serious matter, and one among many, that is top of mind for Prime Value's Elizabeth Blackhurst and Kirsti Keightly, whose dairy fund is targeting the production of 80 to 100 million litres of milk. 

In this final Expert Insights episode, they discuss the immediate need for innovation in the dairy industry, in Tasmania and globally, in order to set "a new standard for the environment''. And they discuss an exciting new collaboration with an energy provider to make better use of all that effluent

Key topics discussed in this episode:
Setting the standard for dairy farming
The changing economics of dairy
Business model innovation

Upcoming opportunities 
Future-minded partnerships

Edited transcript
How are you championing change in the Australian Dairy industry?
Elizabeth Blackhurst: The farms that we bought in Tasmania were in a degraded condition, particularly with respect to the effluent management. And that's really, effluent management means you don't want your effluent running into waterways. It's very serious, and you have to take it very seriously. So, we've been working very closely with the regulator, with the EPA, the Tasmanian Dairy Industry Authority, to really take our farms up to a level of best practice. 
We want to set a new standard for the industry and have things really running as seamlessly and as positively for the environment as we possibly can. We view the regulator as a partner in this journey to getting dairy in Tasmania to a really high standard.
Kirsti Keightley: So obviously, in dairy, we're producing milk. And at the start of the season, on the 1st of June, the processors announce what their milk price is, so when we start the year, we actually know what we're going to get paid. And this year there are a lot of increases every few days because of the short supply of milk and the strong demand. 
But there are other aspects to dairy, for example, we have female calves that are born every year and we also have male calves that are born every year. Traditionally, there hasn't been a market for those animals. 
So, we're actually moving to produce beef in our farms. We're already doing it. So, we use good beef breeds over the cows, and we keep those calves, and we grow them out, and then we sell them on to backgrounders.
So, it's a whole another aspect to the income of dairying. It works really well together and there's a really strong demand for it. There's been a real shortage of beef, not just in Australia, but in the world. And obviously, we have these calves every year, so it's a great supply chain. And the beef industries and the processes are starting to recognise that they need to partner up with the dairy farmers. 
So, it's a great value add to the dairy business that we have. In the past, dairy farmers have been very much price takers, rather than price setters. The processors have basically come to us and said, "Well, this is how much we're going to give you," And then, we have to manage our businesses within those parameters.
This year, things have changed. There is a real shortage of milk, and it's not just in Australia, it's actually in the world. 
The demand is growing at 2%, and the production is actually reducing. So, for the first time ever, we've seen opening minimum milk prices on the 1st of July, and they're just going up all the time. Pretty much every day, I'm looking at my phone, and the prices have increased. 
And the dairy farmers are actually holding off signing their contracts, waiting to see how this is all going to play out. We all have to have our contracts signed by the end of June, but we don't know what the final price is going to be.
And so, people recognise that milk and dairy are really important. It's a staple for everybody. The nutritional value that you get out of dairying is hard to find in any other product. So, it's a really good time to be invested in dairying, to be involved in that. It's exciting. 
And one of the reasons, if you want to talk about the scale of our fund, and what size we are looking at getting to, we're looking at between that 80 to 100 million litres of milk. 
The reason behind that is if we do actually want to do something with a product ourselves, we would have the ability to do with that size of the milk and that amount of milk, we'd actually be able to look at doing something ourselves, rather being reliant on selling our milk to somebody else. 
So, there's a lot of things happening within the industry, and it's a super exciting time to be involved. As an investment, I think it's just an absolutely awesome one.
Elizabeth Blackhurst: One of the most exciting opportunities in front of us right now is the opportunity of partnering with a group called innovating energy. And we are building a bio-gas electricity generator, waste energy project in Nowra. It involves 19 dairy farms, which is hence why we're involved. They take the manure from those farms to a bio digester, an anaerobic digester, which creates energy. So, we can create electricity, and gas base load, which will run 24/7.
In addition, what you get at the end of it, after you put the manure in, you've got the methane is abate, so it's not going up into the air. Convert it to energy, and the digestate that comes out at the end of the process, is then given back to the farmers as fertiliser, to be placed over the pastures. So, it's really this amazing project, the circular economy that we're all working towards right now.
So, from this where it's waste converting to energy in the agricultural space, this is done all over the world, all over Europe and America. It's not new, but it is new for Australia. So, there aren't many of those here, and we're very proud to be partnering with them and to be part of this initiative. 
The first one in Nowra will hopefully be operating within 12 months. And we hope to be doing the same in Tasmania on our farms. We just see huge benefits to the community, to renewable energy. And it being base load energy, it doesn't require the wind to blow, or the sun to shine. This is running 24/7. So, it's true coal replacement, and we're very proud to be part of it.
One of Australia's most trusted managed funds
Founded in 1998, Prime Value was established to meet a growing demand by investors for a privately owned managed fund that would exclusively manage investments on their behalf and not be driven by typical institutional shareholder demands. Click here to find out more. 
........
Livewire gives readers access to information and educational content provided by financial services professionals and companies ("Livewire Contributors"). Livewire does not operate under an Australian financial services licence and relies on the exemption available under section 911A(2)(eb) of the Corporations Act 2001 (Cth) in respect of any advice given. Any advice on this site is general in nature and does not take into consideration your objectives, financial situation or needs. Before making a decision please consider these and any relevant Product Disclosure Statement. Livewire has commercial relationships with some Livewire Contributors.
---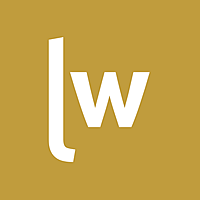 Livewire Exclusive brings you exclusive content from a wide range of leading fund managers and investment professionals.
Expertise