The Bank of Canada Cuts Rates, Will We Follow?
---
Canada is arguably the most correlated economy to Australia and last night, the Bank of Canada cut interest rates for the second time this year from 0.75% to 0.5% - significantly lower than our 2%. The "commodity currencies" not surprisingly tumbled, with the $A reaching multi year lows at 73.54c (towards the levels where the RBA Governor is comfortable). Locally we can see one more rate cut to 1.75%, but interestingly for the economists, we believe long term bond yields have reached their lowest levels of the cycle – see chart 1. Bond yields are generally more important to underlying share prices than the RBA cash rate, as we have illustrated recently how the CBA price tumbled $17.50 (-18.1%), as 3 year bond yields rallied – see chart 1. There is danger on the horizon, with term deposit rates likely to fall further, causing investors to chase " high yielding" equities into current strength, which we believe is likely to lead to capital losses. (VIEW LINK)
---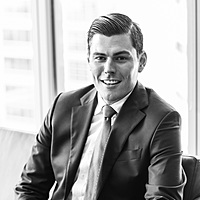 Market Matters is an online investment and share trading advisory service designed for those that want to take their wealth further. We specialise in advice for active share market investors, including those new to the markets or those with a Self...
Expertise
No areas of expertise