The Battlelines Are Drawn
---
According to the ruling view that is on display daily on Finance TV and in mainstream newspapers, not to mention the many blogs and other forms of finance commentary on the Internet and on social platforms, inflation is back and the world needs to prepare for much higher bond yields.
In the share market, according to the same view, the risk is that higher valued growth stocks will de-rate and thus trigger losses for investors whose portfolios are not yet in tune with the new environment.
Very few are willing to stand up against the general opinion, which is supported by scary warnings from the likes of Kenneth Rogoff, Professor of Economics at Harvard University and pretty much seen as the Ubermensch Economist of his time, and from Magellan CIO Hamish Douglas.
If Rogoff's prediction proves correct, global bond yields will be significantly higher in a year's time, and financial markets are not positioned for it today. Douglas wagers a significant sell-off for equities sometime in 2018 is now a 50/50 proposition, which is why Magellan has been upping the cash component in the investment portfolio in recent months.
Forget about Trump's erratic deal making strategies, this is all about rising bond yields on the back of returning inflation and backtracking central bankers.
The irony here is that, apart from defenseless bond proxies which have all been de-rated mercilessly, there is very little signaling from actual share prices action that such portfolio re-directing is the most accurate course to follow. Take the so-called reflation trade. Back in late 2016 it was all about reflation and buying up on miners, energy companies and banks.
But in 2018 those same sectors are finding the going a lot tougher, despite the same commentary from the sidelines, over and over, and over, and over, again.
In fact, as we are now in the third month of the calendar year, energy stocks, as a group, are well down for the year-to-date, and so are the financials, and to a lesser extent the miners. But what is most striking is that the two sectors in the Australian share market that have significantly outperformed are the two that should have been sold according to the (apparent) consensus view; healthcare and technology.
Never underestimate the potential for markets to surprise?
ASX-listed Janus Hendersons (JHG) has been touring main Australian cities in recent weeks, with presentations to the local investor community also including the out-of-consensus in-house view that investors should be bracing for an economic slow down, which will eventually impact on the Fed's policy, as well as on inflation readings, bond markets and equities.
According to some market watchers, there is an argument to be made this slowing down is already happening as suggested, for example, by Citi's global economic surprise index. It's early days yet, the signs are at best inconclusive, and definitely not everybody agrees with this view/observation.
At Janus Henderson the view is the Fed policy shift is already impacting on global liquidity and whereas most see the world as still swimming in cash, and the Fed merely normalising, Janus Henderson suggests "tightening" is the operative word, with most experts underestimating what is occurring below the surface of seemingly buoyant economic data and indicators.
At the very least, it's quite refreshing to know one of the successful investors listed on the ASX is not singing from the same hymn sheet as many of the worry beads and reflation trade proponents are. This, of course, doesn't mean equity markets won't remain volatile or they won't have a correction this year.
There is an argument to be made here that if the world is truly slowing down, and the Fed remains intent to stay on course, the chances for a correction will definitely increase.
And that just about sums up 2018: widely diverging views and predictions, price action that surprises, lots of risk from known unknowns and from unknown unknowns. President Trump's economic advisor Gary Cohn resigning is simply the latest of such events.
Only one certainty stands tall for the year ahead: volatility is back. Better get used to it.
FNArena provides self-analysing investors with tools and market insights. The service can be trialed at fnarena.com
---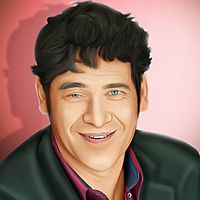 FNArena is a supplier of financial, business and economic news, analysis and data services.
Expertise