The big risk to corporate bonds
---
Hi Ross, an excellent, very topical question. We can only talk generally around bonds, but corporate bonds are clearly as strong as the companies issuing them. A 7% yield sounds wonderful in today's climate if you are comfortable with the risks they carry.
A large job that global central banks face moving forward, especially the Fed at present, is how to raise interest rates slowly, without stopping economic growth and panicking the bond markets.Our medium-term view for equities suggests they may struggle.
Australia's rates are sitting at an all-time low of 1.5%. Currently, our economy is not demonstrating the same strength as the US, who is likely to raise rates in 2016.
The RBA Cash Rate Monthly Chart
When we look at our 3-year bonds on a long-term basis, they continue to rally in a clear "rising wedge" structure - a very negative formation, technically. When / if this cracks to the downside, it's likely to be aggressive, taking all bonds lower on a simple relative value basis - probably our simple answer Ross.
Australian 3-year Bonds Quarterly Chart
Get your questions answered by the Market Matters team. Each Monday they answer questions from four subscribers, sign up for your free 14-day trial today and you can submit a question which could be included in next Monday's report:  (VIEW LINK)
---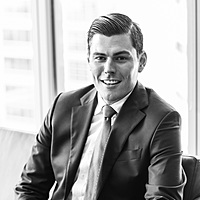 Market Matters is an online investment and share trading advisory service designed for those that want to take their wealth further. We specialise in advice for active share market investors, including those new to the markets or those with a Self...
Expertise
No areas of expertise