The bigger picture for Tesla
---
Tesla shares have bounced back toward all-time highs to put them up 17-fold over eight years. While debate rages over the balance sheet and the delivery of the Model 3, Catherine Wood, CEO and CIO at ARK Investment Management (ARK), calls these a "this year issue", and sees a significantly bigger opportunity ahead. 
Key points
Discussions centred on production ramp up may be short sighted. Cash burn issues are a 'This year issue'.
The far bigger picture over the next 5-10 years for Tesla is the opportunity to positioning itself as a global leader in autonomous taxi networks and truck platoons. 
Autonomous taxi networks, where the car is electric and driverless, will see the cost to travel a mile fall by 90% compared to a traditional cab. 
Further insights
Nikko AM Australia is pleased to bring the ARK Investment Management strategies and capabilities to Australia. Click here to find out more 
ARK Investment Management is a Nikko Asset Management strategic partner. This material is issued in Australia by Nikko AM Limited ABN 99 003 376 252, AFSL 237563.
---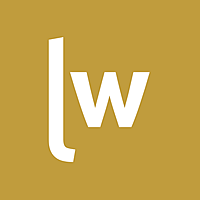 Livewire Exclusive brings you exclusive content from a wide range of leading fund managers and investment professionals.
Expertise