The Buy Side Brief: Catalysts for a change in business confidence
---
Soft share prices taking a toll on confidence
David Poppenbeek, Head of Australian Equities, K2 Asset Management
Business confidence tends to be correlated with share prices. Given that the All Ordinaries Index is 5% lower than last year we are not surprised that the body language from the majority of the business leaders that we have met recently is reserved. We believe that, in order for this negative feedback loop to be broken, genuine leadership needs to be displayed. Our view is Malcolm Turnbull should grasp this opportunity to instigate change by committing to a range of targeted stimuli that ensure economic progress. An improving economic trajectory should lead to better corporate profit projections and ultimately higher share prices. Business leaders would subsequently feel empowered and a resurgence in investment spending would eventually follow.
A fragmented outlook for the domestic market
John Lake, Portfolio Manager, Paradice Australian Mid Cap Fund
The market is very fragmented from an outlook perspective. With the ongoing pressures in the broader resources sector, the willingness for companies to invest and deploy new capital in this area is limited. This pressure flows down from the resource producers themselves to the companies that provide services to these companies. On the other hand, thanks to the weaker AUD and a growing Asian consumer base, driven in a large part from China, companies with an involvement in the domestic tourism industry are performing strongly. More broadly, we feel that having some Federal and State government stability will go a long way to building up business confidence during 2016, especially if this is backed up with policy and infrastructure initiatives that support growth.
Signs of improved confidence emerging
Don Williams, Chief Investment Officer, Platypus Asset Management
While business conditions have improved substantially since 2013 business confidence remains impaired.  We believe this is largely due to low and still declining economic growth rates around the world and the fact that there are a number of asymmetric wars going on, largely in the Middle East. The recent terrorist attacks in Paris will only reinforce the lack of confidence amongst business leaders globally. In Australia until very recently the (now ex) Prime Minister seemed to have had a significant impact on confidence due to his presidential style and a series of gaffs and disarticulations. Based on anecdotal evidence prior to Paris it seemed to us that surveys of business confidence were or were likely to improve. The catalyst for this of course was the change of Prime Minister. The change in sentiment was instantaneous as Malcolm Turnbull displaced Abbott, leading to a massive jump in employment for October (40,000 full-time jobs); the highest number since 2012, suggesting (pre Paris) there was a positive trend underway. We will have to wait and see if confidence can hold up in the current, newly impaired environment.
---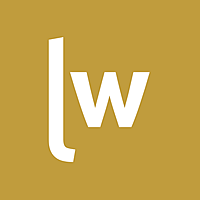 Livewire Exclusive brings you exclusive content from a wide range of leading fund managers and investment professionals.
Expertise