The Buy Side Brief: Companies finding growth in the current environment
---
Dominos: Shooting the lights out
Don Williams, Chief Investment Officer, Platypus Asset Management
There are very few but they do exist. The consensus number for earnings growth in fiscal 2016 for the ASX 300 is currently zero. Despite the gloom in the broader market overall there are still opportune places to invest. The consumer discretionary sector is expected to grow earnings in aggregate by 12% this year and Healthcare companies 8% in fiscal 2016 for example. Dominos Pizza Enterprises is one company that seems to be thriving in the current environment; in fact they are shooting the lights out. Dominos are dominating their sector largely because they are consumer-centric, innovative and paranoid. They have embraced technology more than any other listed retailer to enhance the user experience (customer's can track their pizza's progress live for example). The success of Domino's Australia has been mirrored in their offshore investments; against the odds Domino's has successfully executed significant turnarounds in France and Japan.
Management a key to outperformance
John Lake, Portfolio Manager, Paradice Australian Mid Cap Fund
Mantra is a good example of a company that is deploying capital to grow. They operate in the accommodation markets with some key brands being Mantra, Breakfree and Peppers. They are seeing strong activity levels in their holiday and resort properties driven by more locals holidaying at home due to the weak AUD and an influx of foreign tourists. Other examples of companies that are performing strongly are Treasury Wines and Aristocrat. Treasury Wines under the management of Mike Clark, have turned around the business by focusing on the underlying value of their portfolio of key wine brands and getting appropriate pricing coupled with more efficient logistics. Aristocrat had a refresh of their development team a few years ago and this has led to the release of some excellent gaming machines into the USA and AU markets over the past year or so and industry feedback continues to support the effectiveness of these initiatives. In addition the acquisition of VGT operating out of Oklahoma gives Aristocrat another good leg to the business in the bingo-type gaming machine markets primarily within the Native American gaming concession areas. What these examples demonstrate is that the outperformers in the market are very much both sector and stock specific with good management being the common thread.
More to come for Macquarie
David Poppenbeek, Head of Australian Equities, K2 Asset Management
Macquarie Group (MQG) is clearly a company that finding growth. During the last 2 years Macquarie has expanded its asset base by 35%. Importantly, despite the low inflationary environment, Macquarie has also managed to improve its yield on assets by 7%. As a result Macquarie's profits have doubled in two years. We feel that Macquarie still has growth opportunities ahead. We were pleased that, despite the heightened share market volatility in September, Macquarie successfully negotiated with ANZ to buy the $8 billion Esanda Dealer Finance portfolio. The Esanda investment equated to about 6% of Macquarie's active capital and was partly funded by a $400m equity raising. We also estimate that Macquarie has available resources to grow the assets of the Infrastructure and Real Asset business by $20 billion in the near term. As a result we continue to hold a meaningful position in MQG.
---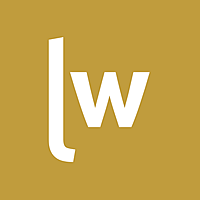 Livewire Exclusive brings you exclusive content from a wide range of leading fund managers and investment professionals.
Expertise