The Buy Side Brief: Sectors and stocks that could surprise in reporting season
---
Earnings certainty commands a premium
Don Williams, Chief Investment Officer, Platypus Asset Management
Earnings certainty will be source of upside surprise in this reporting season. Market EPS estimates for FY2016 are trending down at the moment (see chart below). This implies that any company that can credibly guide to FY2016 numbers, or provide qualitative outlook that assures the market that its EPS is safe will perform well. Telecommunications and Healthcare sectors are ones in which the constituents generally meet this criteria, and so could perform well this reporting season, especially given the certainty of earnings that they offer in the present environment.
[Screen_Shot_2015-07-28_at_2.29.26_pm.png]
Beware of those companies exposed to a falling AUD
Simon Bonouvrie, Portfolio Manager, Cadence Asset Management
I believe the market hasn't fully factored in the negative effect of the falling Australian dollar on importing companies. Therefore sectors such as retail and distribution companies have the potential to surprise on the downside. The AUD has fallen 22% from USD94c to USD72.8c over the past twelve months and fallen 11% from USD81.5c six months ago. The significant fall in the Australian dollar has the ability to dramatically reduce margins for companies importing goods from offshore, the effects of which will be seen over the next several reporting periods. I would be especially careful about investing in discretionary retail stocks that are exposed to this theme and would wait until more clarity on currency/margins is given from these companies at reporting date before deciding to invest.
Five small cap stocks to watch
Chris Prunty, Analyst, Ausbil Microcap Fund
Stocks with US$ revenues ought to do well in reporting season as these revenues are translated back in to A$ at a weaker A$ than in prior periods. We own billing software provider Hansen Technologies (ASX:HSN) which has a high proportion of foreign revenues. Stocks leveraged to housing construction, house prices and renovations ought to also do well. In this space we own housing-related retailers Beacon Lighting (ASX:BCN) and manchester-retailer Adairs (ASX:ADH). Mining service companies will continue to do poorly as they face contract losses and margin pressure. Elsewhere, we think Blackmores (ASX:BKL) is likely to report well as the domestic sales trends of recent times continue. At the smaller end, Vita Group (ASX:VTG) will also be one to watch as they continue to trade well and increase their dividend payout ratio.  
Key messages:
Keep a close eye on outlook commentary as investors will reward those companies that can provide earnings certainty
Movements in currencies can have a both a positive and negative impact for company profits – this could be a source of both positive and negative surprises
Mining and companies exposed to the mining sector are likely to face continued pressure on their earnings 
---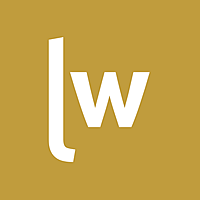 Livewire Exclusive brings you exclusive content from a wide range of leading fund managers and investment professionals.
Expertise