The Buy Side Brief: The biggest risk for investors
---
Q3 What do you currently perceive to be the biggest risk for investors and how is this affecting your portfolio positioning?
The biggest risk is to be holding too much cash
Don Williams, Chief Investment Officer, Platypus Asset Management
The biggest risk for Australian investors is to be holding too much cash in our view.  There are several pockets of opportunity in the market as we see it.  Bombed out resources companies (including BHP and RIO Tinto) will throw up worthwhile trading opportunities in calendar 2016, and M&A in the small to mid-cap miners is likely to continue.   The IPO market will remain vibrant in 2016 off the back of the good returns achieved in 2015. As we see it the likely market direction is skewed in favour of investors.  If the economy picks up in 2016 investors will be rewarded with better returns than we have seen for a number of years, and if the economy remains listless it will trigger additional rate cuts, which in turn should at least stabilise the market.
Multiple risks present on a macro and domestic basis
John Lake, Portfolio Manager, Paradice Australian Mid Cap Fund
There is a lot of uncertainty in the global markets with large swings in sentiment and market performance seemingly being the norm. There are multiple risks both on a macro and domestic basis and we cannot be ignorant of these. However the market always has its risks with the magnitude of these being the differentiator. In the USA there is ongoing talk about when rates get increased, China has debt and growth concerns and European growth is tepid despite all the stimulus. In this type of environment we are always cognizant of looking after our clients capital while finding the best opportunities in the market and in this environment this means taking on lower levels of risk. We maintain an appropriate level of cash so that we can be nimble to take up opportunities that the volatile market might present and back trusted and proven management teams.
The biggest risk is to be too risk adverse
David Poppenbeek, Head of Australian Equities, K2 Asset Management
The biggest risk for investors at present is to be too risk adverse. Since the GFC emerged Australian listed companies have raised $400 billion of equity to essentially de-risk their balance sheets. Traditionally lower risk balance sheets tend to lead to higher valuation multiples. However, the PE of the median Australian company has actually declined by 10%. We believe that this in part reflects the explosion in the velocity of speculation on the ASX. The average daily number of trades on the ASX has tripled whereas the value per trade has collapsed by more than 70%. As a result, investors need to be skeptical about short term movements in share prices. Lastly, low interest rates should encourage the embracement of risk. However, Australia's household saving rate is still 8.8% despite meagre term deposit rates of just 2%. All up we are confident about the opportunities to invest today and accordingly we have been increasing our portfolio positioning to Australian equities.
---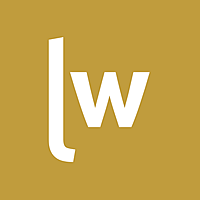 Livewire Exclusive brings you exclusive content from a wide range of leading fund managers and investment professionals.
Expertise