The concentrated portfolio that's crushing the benchmark
---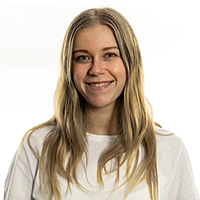 Bella Kidman
Livewire Markets
When Sam Granger, a 29-year-old from Sydney's Northern Beaches, jumped on a Zoom call with me last week to talk about his newly established fund Equanimity Partners (I know, how does he do it so young!) what stood out to me was his willingness to share his ideas. Opening your own fund and being a one-man team is difficult but Sam openly attributes it to his connections in the industry, reading books and acquiring ideas from his idols, Charlie Munger and Warren Buffett. 
In this wire, Sam walks through his career so far, discussing his relationship with Totus Capital's Ben McGarry, how legendary investor Chris Cuffe came on board to help him establish his own fund and the importance of starting early. 
We discuss the Equanimity High Conviction Fund which only has fifteen stocks but has managed to crush the benchmark for four consecutive years. As I mentioned, Sam is humble and didn't shy away from telling me that he has made many mistakes in his career, but shows how important they are to get the next challenge right. 
Never fear, I also asked him for a few stock picks, the importance of the current macro backdrop and in what appears to be true Sam Granger fashion, he gave me a list of lockdown reads in case you need to fill your time. 
A lucky run into the industry 
To start your own company at 29 takes guts, but according to Granger, it also requires luck - something that he's been presented with since he was young. 
When I asked Sam where his love for investing stemmed from, he quickly attributed it to his father, a passionate investor.
"Most people seem to grow out of wanting to do what their Dad does, but I guess I didn't." 
While observing his father ignited his passion, he also learnt some lessons. Granger's dad invested in small mining companies and enjoyed the process of trading. 
According to Sam, that worked well for him and he was very successful but part of growing and developing his own style meant straying from that process and investing in businesses that are already established and holding them. 
"Watching the thrills and spills of that investing, and he's been very successful in doing that, I realised that didn't suit my personality. I'm much more risk-averse and wanted to be in already established businesses," says Granger.  
A second mentor. And a third
People are lucky to have one mentor in their lives, but Granger was fortunate to have three. After studying economics at University, he landed a dream job as an analyst at Totus Capital with well-known Australian investor Ben McGarry. 
After working his way up, Ben gave Granger $50,000 to establish the Totus High Conviction Fund. It was an opportunity most young fund managers only dream of, let alone a then 25-year-old fresh face in the industry. 
"Ben made me think globally from quite early on. Before Totus I was taught to invest in the Aussie market because you had an edge in your home market. Ben was thinking more global by the time I got to Totus and that expanded my horizons and made me think more global. 
It made me realise that it's a big world and there are amazing opportunities out there and Australia is only a small part of that. Just looking at Australia, you're going to miss amazing opportunities." said Granger. 
However, Ben also taught Granger a lot about the art of shorting and after only a few months, Granger realised it wasn't for him. He was more interested in owning a business for the long- term and avoiding frequent trading. Whilst Ben showed him that shorting wasn't for him, it built his investment strategy and developed his long term thinking. 
But, after seven years at Totus, the time came for Sam to move on. 
"I've always wanted to do my own thing. I respect people that have their own businesses"
Sam approached Ben, who had become a mentor to him at Totus, and told him he was leaving. This is when his luck strikes again! Ben understood and allowed Granger to buy him out of the fund meaning the High Conviction Fund was entirely in Granger's name. He then rebranded the fund to become the Equanimity High Conviction Fund. McGarry even acquired a small stake in the fund and left all his family's money invested. 
"Luckily for me Ben was understanding of my desire to do that and gracious enough to let me buy him out of the Fund I was running" he said. 
This is when Granger met his final mentor - Australian investing legend Chris Cuffe. Cuffe, former CEO of Colonial First State and a member of the Fund Manager's Hall of Fame, joined Granger's team as a member of the Advisory Board. 
"Building my own business has also given me the opportunity to bring in some wonderful new partners such as Chris Cuffe, who is the Chair of my newly established Advisory Board and has been mentoring me through this journey" said Granger. 

The fifteen-stock portfolio crushing the benchmark
In the midst of rebranding the Totus High Conviction Fund to the Equanimity Partners High Conviction Fund, one thing didn't change and that's the investment strategy. Granger retained his process despite the different name - sticking to a concentrated portfolio, consisting of only the best ideas. 
The Equanimity High Conviction Fund has managed to out-perform both the ASX All Ords and the MSCI global index enormously. 
In the last four years, the Fund's compound annual return is 20.6% compared to the 10.2% of the All Ords. The total return since inception for the fund is 130.5% compared to the ASX's 54.3%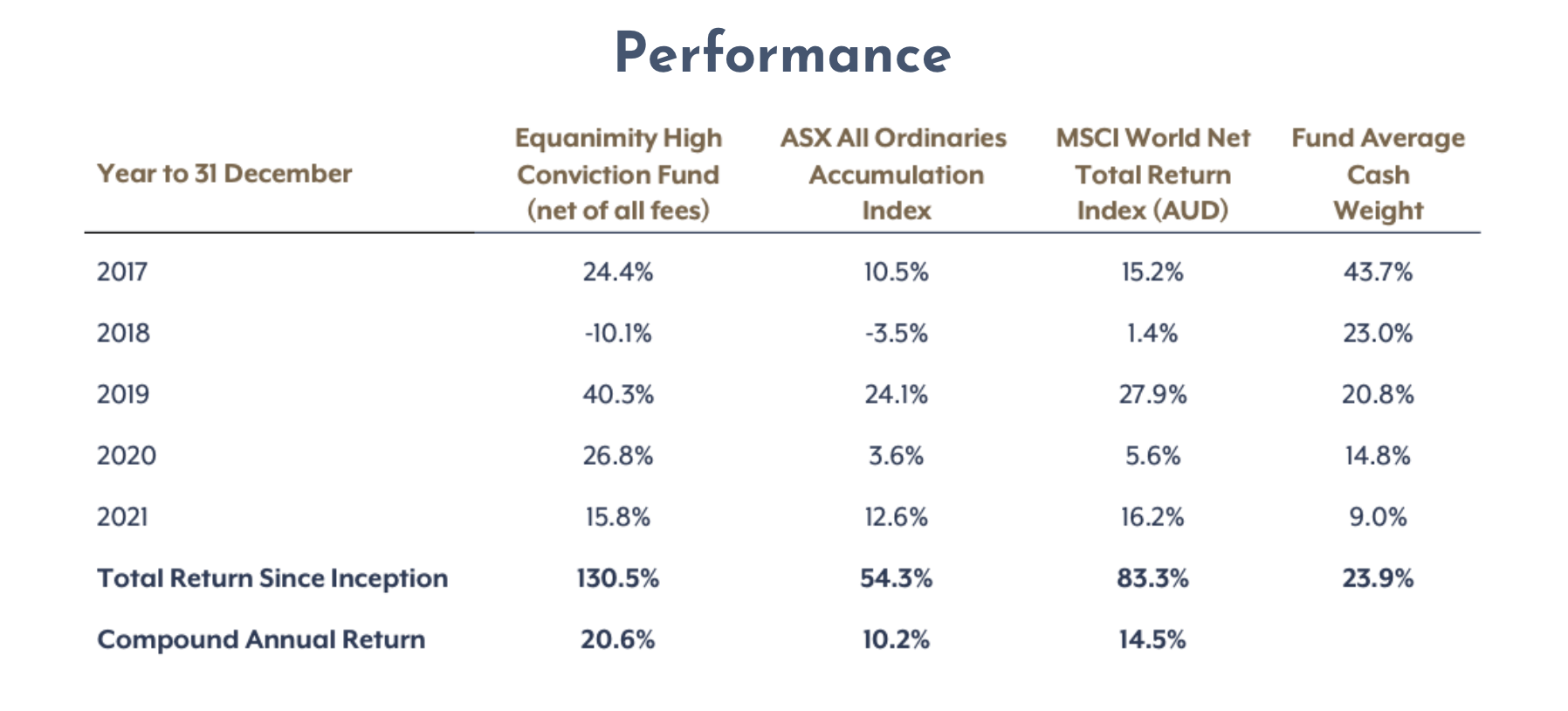 Upon doing my research before chatting to Sam, three things stood out: 
The concentration of his portfolio given he only holds 15 stocks at one time 
His long term holding of all those 15 stocks 
His consistent levels of high cash 
Concentration 
Only 15 stocks? You heard it here first. But the reason behind this ultra-concentrated investment approach is not necessarily all for returns, it's primarily because of idea generation. Granger noted that ideas are frequent but great ideas are rare. 
"Fundamentally we think that good investment opportunities are rare. Markets are competitive and mostly efficient. Our philosophy is that in order to outperform you need to be willing to make large bets when you think the odds are in your favour, i.e. when you believe you have identified a mispricing."
Granger looks to all sources for his ideas - he says he wakes up every morning and reads newspapers, newsletters and company reports. He spends a lot of hours on the phone each day talking to people and understanding the opportunities in the market. 
15 stocks is a very little amount though, particularly when the world is your oyster. I asked Sam why he has mostly been exposed to US-based companies. 
"We have observed that there is a scarcity of truly great businesses with long-term growth runways on the ASX and that scarcity causes these businesses to trade at very expensive valuations relative to global peers."
He used Microsoft as an example "illustratively, we were able to purchase Microsoft 18 months ago at 27x forward earnings, with those earnings growing at 20% + for the foreseeable future due to tailwinds in their Office365 and Azure businesses. There probably aren't any businesses on the ASX that are of the same quality as Microsoft, and the few that come close trades at twice that multiple" he said. 

I asked Granger about the importance of a diverse portfolio. Whilst I am not fortunate enough to dive into all fifteen stocks, four of his five top holdings are US-based tech companies. 
He said that whilst these are classified as 'tech' they are all really in different businesses and diversity in a portfolio doesn't have to be black and white. 
Long-term thinking 
Warren Buffett always encourages investors to think twice before selling a stock. He is the true master of long term thinking and holding. Granger has taken a page out of Buffett's book and has decided to look at markets the same way. But something that always sticks out to me with this philosophy is what happens in a market crash? Do you just keep holding because that's supposed to be the right thing to do? 
According to Granger, if you have the right businesses, they'll weather through any storm. 
"Nothing changes in a market crash for us because we own businesses that are hugely robust from a business model and balance sheet perspective."
Upon reflecting on the COVID crisis, Granger said, "Studying financial history tells you that you need to be prepared for a GFC like event. From memory 9 of our top 10 investments had net cash balance sheets going into the Covid sell-off in 2020. For that reason, market crashes or corrections are buying opportunities for us and we have historically bought more of the businesses we like in these environments."
Looking at his top five holdings, Granger confirmed that he'd be happy going into a market crash or correction owning these companies, being Microsoft, Alphabet, Objective Corp, Facebook and Amazon, and indeed used the COVID crash to top up on his holdings. 
"If you own the right types of businesses, they're going to be more valuable in five years time. You don't need to have a view on the market and you don't need to be right about the market." 
High levels of cash 
A mistake Sam admitted to making was holding high levels of cash. The Totus, now Equanimity High Conviction Fund has averaged 24% cash since inception, and still managed to return an average of over 20% per annum for investors. 
"Yes we have averaged 24% cash since inception which in hindsight has probably been a mistake. People are paying me to invest in equities for them, and they're not paying me to hold cash." 
Given the Fund is branded as a high conviction fund, Granger noted that the rationale behind these levels of cash was if you can't find very attractive equity investments then you hold cash.
"Our standards have been high for the quality of the business that we would let into the portfolio because we are a high conviction fund and we need to have a high hit rate" said Granger.
Looking forward, Granger wants to decrease this level of cash by either adding to existing positions or by lowering his standards for a company slightly to add some smaller positions into the fund. 
Lessons as they've come 
Admittedly, Sam has been in the business for only a fraction of what other fund managers have on their resume. But it is his eagerness to learn that has gotten him so far. As someone fresh to this industry,  I was keen to understand how a 29 year-old had done it all and what his tips were. 
His number one tip was to consume as much investing material as possible. He gave me a list of books for all those people looking for an activity in lockdown! 
Joel Greenblatt books  
Capital Returns by Edward Chancellor (which he deems as one of the best books he's ever read of investing)
Anything written by Howard Marks 
Granger noted that these aren't original thoughts, but rather the fundamentals that can differentiate bad investors from great investors. And all it takes is one book to spark that passion. 
Since he was young, Granger has idolised Charlie Munger and Warren Buffett. When I asked him who he would attribute his love of investing to, I anticipated he'd say his Father. But instead, Granger dedicated his passion to the Oracle from Omaha and his trusty side kick, who he labelled "his heroes". 
"They taught me what a good business is and what a good management team looks like. If you understand those two things, you're half way home."
Granger was so caught up in telling me about the duo that he asked whether he could nominate Berkshire Hathaway as his stock idea, a question I had asked but he promised to return to. 
The company of heroes 
As his long-term pick, Granger nominated Berkshire Hathaway (NYSE:BRK.A). He noted that it's very different to the tech orientated stocks he owns and he likes that it's a point of difference. 
Buffett has recently announced that he will commence buying back stock, something that he traditionally doesn't do. This was intriguing for Granger, who has spent a lot of time pondering Buffett and his investment techniques. 
"If you study Warren, you know he won't do that unless he sees value in the shares. If he thinks they're trading for less than they're worth, he'll buy the stock back. So, he's telling you he thinks the shares are trading for less than they're worth" Granger said. 
"In a market where almost nothing looks like it's trading for less than it's worth the best investor is telling you that his own stock looks cheap."
Never miss an update
Enjoy this wire? Hit the 'like' button to let us know. Stay up to date with my current content by
following me
below and you'll be notified every time I post a wire
Welcome to Livewire, Australia's most trusted source of investment insights and analysis.
---
To continue reading this wire and get unlimited access to Livewire, join for free now and become a more informed and confident investor.
---
---
Bella is a Content Editor at Livewire Markets.
........
Livewire gives readers access to information and educational content provided by financial services professionals and companies ("Livewire Contributors"). Livewire does not operate under an Australian financial services licence and relies on the exemption available under section 911A(2)(eb) of the Corporations Act 2001 (Cth) in respect of any advice given. Any advice on this site is general in nature and does not take into consideration your objectives, financial situation or needs. Before making a decision please consider these and any relevant Product Disclosure Statement. Livewire has commercial relationships with some Livewire Contributors.
---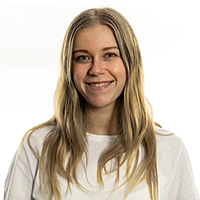 Content Editor
Livewire Markets
Bella is a Content Editor at Livewire Markets.
Expertise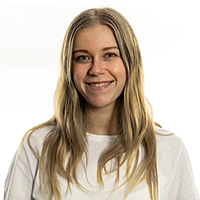 Content Editor
Livewire Markets
Bella is a Content Editor at Livewire Markets.
Expertise