The future of Drones, Augmented Reality, and the Internet of Things
---
We recently attended one of the largest Enterprise Technology conferences globally, CeBIT in Hannover, Germany. The range of Technology verticals represented at CeBIT continues to be very impressive and includes sub sectors such as Data Analytics, Content Management, Artificial Intelligence, Cyber Security, Internet of Things, Virtual and  Augmented Reality, (connected) Robotics and Industrial UAV's (drones).
In addition to the many presentations, round tables and seminars we attended, we also met with senior representatives of a.o. Microsoft, HP Enterprise, Nokia and Kaspersky to discuss legal, technical and operational issues in several of these sub sectors.
Watch our interview about the IoT challenges below


Augmented Reality will present major cost savings opportunities
While we believe Virtual Reality (VR) will be a killer app in the Computer Gaming industry, we believe Augmented Reality (AR) will have substantially more application areas in Industrial and Services settings, at least in the near to medium term. We expect AR will result in very substantial cost savings, for instance on complex production lines such as for car engines. Additionally, field maintenance of complex systems (e.g. lifts, power stations etc) can benefit tremendously from online availability of manuals and support through AR headsets.
It will take longer than expected for drones to become mainstream
With respect to drones, we definitely see many application areas for UAV's, such as geospatial imaging, scanning, short hop delivery etc. However, we also believe there are several major issues to be resolved before drones can become a widely-used tool in consumers' every-day lives. These issues including low altitude air space restrictions, privacy and security. 
Key take-away: IoT security and data issues pose serious threats
Overall, we came across many interesting technological developments at CeBIT 2017. However, for us the key take-away is the threat posed by security and data issues surrounding the fast growth of the Internet of Things; a threat posed to companies and individuals alike. 
In the current IoT land rush, basic device security has become an afterthought rather than a prime concern for many manufacturers and software providers, resulting in a large installed base of relatively unsecure IoT nodes in the field (e.g. home automation, smart meters, connected cars, toys, smart TV's etc). Unsecure IoT nodes have become a major staging area for massive cyber-attacks affecting both companies and individuals. Additionally, there is currently very limited clarity around ownership of data generated by IoT devices, while data privacy in the age of IoT presents completely new challenges for companies, especially in light of the upcoming General Data Protection Regulation (GDPR) in the EU. 
Our main conclusion is that IoT-risks need to be an integral part of risk assessment, both for investors and any company active in the IoT space as well as any company deploying IoT functionality in their operations.
The full 9-page report is available for download HERE.
---

Follow Marc Kennis's wires
---
---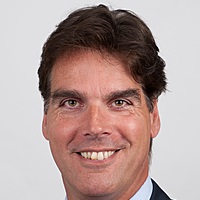 Managing Director
Pitt Street Research
Marc is passionate about the Technology, Media & Telco (TMT) space, with interests ranging from electronics and leading-edge hardware to newly emerging content delivery models, such as OTT, as well as cyber security, Artificial Intelligence and...
Expertise
No areas of expertise