The global challenge of clean water
---
Shortages of clean water are a global challenge and often water infrastructure is costly to deploy and maintain. Global water-treatment company Fluence Corporation is the only water treatment company of its kind offering plug-and-play decentralised water and wastewater treatment solutions driven by its proprietary solution.
Listed on the ASX in December 2015, Fluence Corporation Limited's (ASX: FLC) water and wastewater treatment solutions are rapidly deployed, energy-efficient, automated and can scale from clusters of homes to cities. Fluence's proprietary MABR wastewater treatment technology was developed in Israel and has been deployed in 250 plants to date. Global markets for Fluence's solutions are estimated at over US$50 billion per year. In the 2020 calendar year, Fluence reported revenue of US$97 million, positive EBITDA of US$2.3 million, and has US$63 million in cash and bank deposits.
Innovation in treating water
Fluence's proprietary MABR technology was identified as one of the top 10 water innovations of the past decade. MABR plants are pre-engineered, fully automated, unmanned and neighbourhood friendly with no odour or noise. At the heart of Fluence's MABR, is a self-respiring, spirally wound membrane envelope that passively delivers oxygen directly into the wastewater so that helpful bacteria can grow. The treatment plant is space-efficient while producing a high-quality effluent suitable for reuse in irrigation, dust reduction, toilet flushing, and other reuse applications.
The company states that MABR provides the highest quality wastewater treatment and reuse at the lowest CAPEX, operating cost, energy and chemical use, with a total cost of ownership 30-70% lower than competing systems. Fluence's water and wastewater treatment solutions enable plants to be operational within weeks versus 18 to 36 months typical for custom engineered solutions.
Fluence also sells NiroboxTM a rapidly deployed smart desalination system.
Fluence's target markets for MABR are in Asia and North America, and for NiroboxTM are in southeast Asia, North America, and the Middle East. Fluence received its first volume contract for the Yangtze River Great Protection Program, managed by China Three Gorges Group Corporation in April 2021. Now with four volume partnerships in China, Fluence has so far sold 223 MABR plants.
In North America the company focuses on commercial customers such as operators of hotels, office buildings, and managed real estate developments, providing water as a service, typically achieving long-term recurring revenues at an IRR of 25% or more.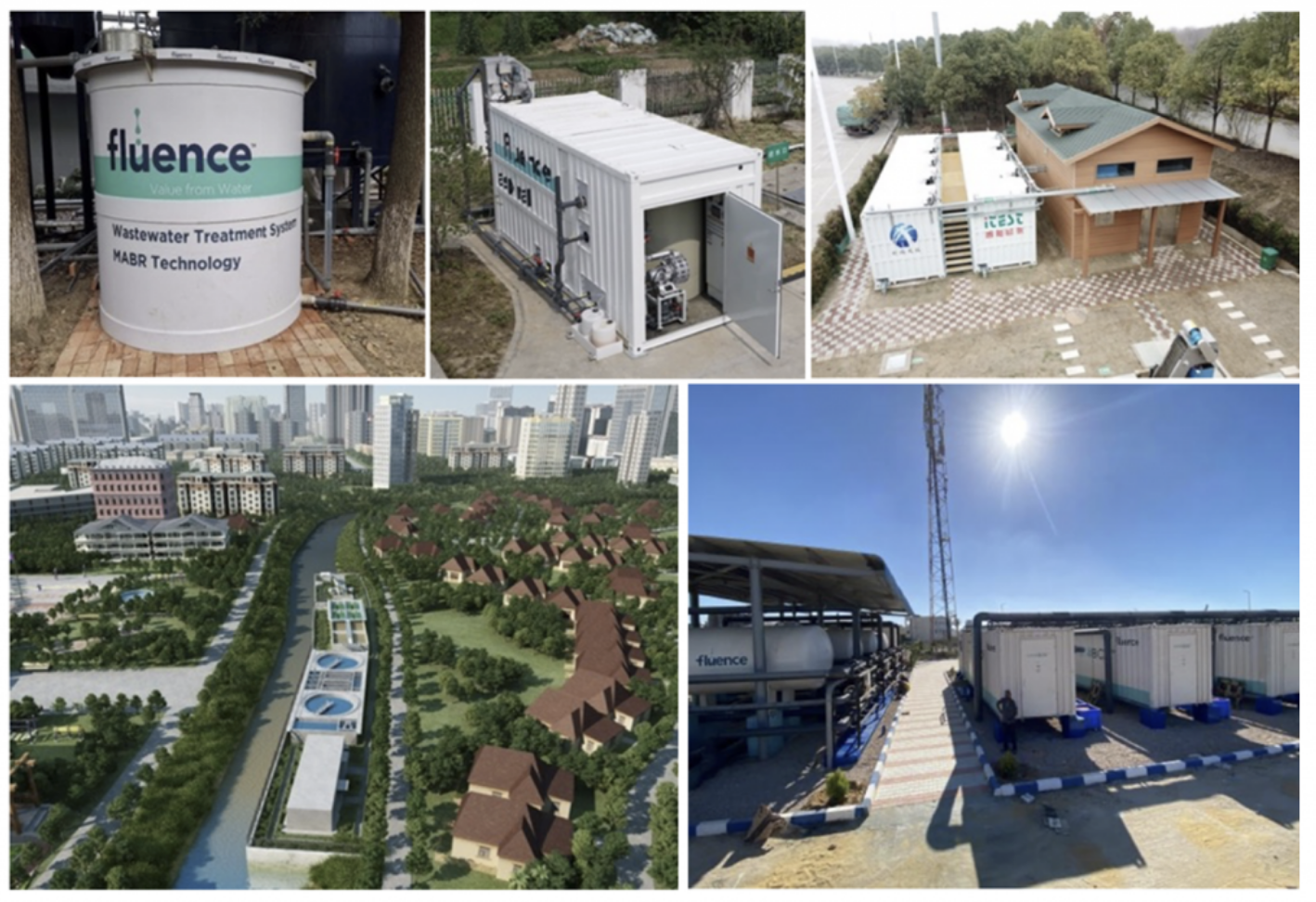 Source from Fluence showing the plants in Asia and the Middle East

How big is the target market?
China's latest five-year plan (2020-2025) for the first time specifies wastewater reuse targets ranging from 25–35% in water-stressed regions which is anticipated to require significant deployment of new and upgraded treatment. Based on China Ministry of Housing Data, this represents a US$4 billion market opportunity over the next four years assuming new or upgraded treatment is needed to achieve these targets.
Fluence focuses on selling decentralised water and wastewater treatment solutions that are capable of achieving sustained revenue growth.
In its Q1 2021 business update, the company reported an 11% increase in new orders on Q4 2020 and a net cash position of $42.3 million. Over the next two to three years Fluence anticipates achieving a business model with an average 35% gross margin, operating expenses not exceeding 20 per cent of revenues, and therefore EBITDA of 15 per cent or more.
---
Livewire's Top-Rated Fund Series gives subscribers exclusive access to data and insights that will help them make more informed decisions.
Click here to view the dedicated website, which includes:
The full list of Australia's 100 top-rated funds.
Detailed fund profile pages, with data powered by Morningstar.
Exclusive interviews with expert researchers from Lonsec, Morningstar and Zenith.
Videos and articles featuring 16 top-rated fund managers.
---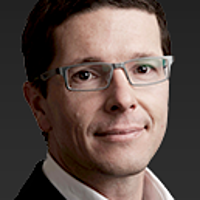 Founder and Chairman
Montgomery Investment Management
Roger Montgomery founded Montgomery Investment Management, www.montinvest.com in 2010. Roger has than three decades of experience in investing, financial markets and analysis. Roger also authored the best-selling investment book, Value.able.
Expertise