The global leader in a growing market
---
Connected lighting represents an enormous opportunity around the world. The global leader in this industry is Phillips Lighting. Here, Arik Star from Ellerston Global Investments explains how they built conviction in their Phillips position. 
Key points:

Philips Lighting is made up of four divisions; conventional lighting, LED lighting, connected LEDs for the home, and connected LEDs for commercial use
Philips is already the world leader in connected LEDs
Lighting will fundamentally change over the next five to ten years
In the most recent results, the two divisions related to connected LED grew more than 45%
Every street lamp, office building, and home represents an opportunity for connected lighting
The City of Los Angeles recently installed 100,000 connected LED street lamps, while Perth Stadium became the first stadium in the world with a complete connected LED experience.  
About Ellerston Global Investments
Ellerston Global Investments (ASX:EGI) is a concentrated global equity portfolio with a mid/small cap bias based on the highest conviction ideas from a filtered universe of securities that the Manager feels are in a period of 'Price Discovery'. Find out more
---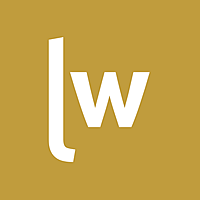 Livewire Exclusive brings you exclusive content from a wide range of leading fund managers and investment professionals.
Expertise