The increasing risks for Chinese growth stocks
---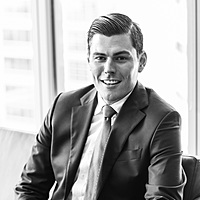 Nicholas Forsyth
Market Matters
Arguably, this year's most hyped investment theme has been to gain exposure to the rapidly increasing number of Chinese shoppers. In simple terms, the average worker in China is getting richer and spending more money. This trend we believe is still in its infancy considering that less than 10% of the Chinese population has a passport.
There are many obvious risks when investing in this theme.  How much positivity/success is already built into the share price, is the controlling Chinese government likely to "move the goal posts" or change the regulatory environment, barriers to entry for new competitors, do companies have local expertise and access…and the list could continue.  Today, we will give our current view on four local stocks with exposure to the growing volume of Chinese consumers.
BKL is now trading on a P/E multiple of 22x after yesterday's hammering and the overall 42% decline from the highs earlier in the year. Not surprisingly, we feel BKL has become an aggressive investment.
Technically we could buy BKL in the $110-120 area, targeting a ~20% bounce, but this is aggressive and volatile stuff, and capital allocation should be set low accordingly.
Blackmore's Ltd (BKL) Monthly Chart
We made a nice profit of around 9% from Bellamy's (BAL) in the middle of this year, and it's only over recent weeks that the stock has again commenced rallying above the $12 region. Yesterday, it felt like the stock was receiving some of the money coming out of BKL – in other words, investors sold the stock, not the theme.
While BAL is trading on a very elevated valuation of over 37x, technically BAL remains constructive, and we could buy with stops under $13.50 targeting fresh highs over $16.50.
Bellamy's (BAL) Weekly Chart
Capilano Honey (CZZ) has enjoyed a huge rally since 2015, but the stock remains on a relatively low valuation compared to expected double-digit earnings growth over the next few years. The company has been very successful in the Australian market – has a proven track record of earnings accretive acquisitions, had new products in the pipeline, and importantly has only recently targeted overseas opportunities – including China – with only ~20% of sales are currently coming from overseas.
Technically, the stock looks bullish, plus we like the fundamental story, a good small cap for a portfolio.
Capilano Honey (CZZ) Monthly Chart
Freedom Foods (FNP) has a range of health food options, while it's also a milk producer under the name of Australia's own. The company has been investing heavily in the milk business, which should bear fruit in the Chinese market, with a refreshingly long-term objective.
The stock, not surprisingly, is trading on an elevated P/E of 31x, increasing the risks for investors. However, we do like the company and its outlook and would currently look to accumulate around the $4 region.
Freedom Foods (FNP) Weekly Chart
Summary
The China theme is clearly very volatile, as the 41% plummet in BKL's share price this year clearly illustrates. Picking the winners from the growing volume of Chinese consumers is clearly an exciting concept, but the elevated valuations bring with it clear dangers. Our conclusion on the four stocks covered today is:
Blackmore's (BKL) - Buy under $120 as an aggressive play, looking for a 20% bounce.
Bellamys (BAL) - BAL remains constructive, and we could buy with stops under $13.50, targeting fresh highs over $16.50.
Capilano Honey (CZZ) - We like CZZ as a small cap. holding and would accumulate in the $18-19 region.
Freedom Foods (FNP) - We would be comfortable accumulators of FNP in the $4 region.
Livewire readers can receive 14 days' free access to our Platinum level membership by registering here:  (VIEW LINK)
---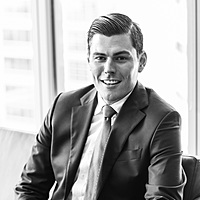 Market Matters is an online investment and share trading advisory service designed for those that want to take their wealth further. We specialise in advice for active share market investors, including those new to the markets or those with a Self...
Expertise
No areas of expertise