The Junior Resources Recovery
---
Real companies with real projects (not the'lifestylers') are gradually able to raise money and explore again, advanced resource projects are being appraised, share prices are moving (in a positive direction for a change) as markets react to good news (rather than simply ignoring it). And nowhere is this better reflected than in the Australian Small Resources Index.
---

Follow Gavin Wendt's wires
---
---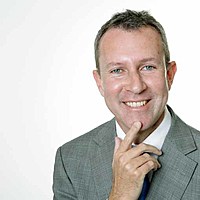 Founding Director
MineLife
Gavin has been a senior resources analyst following the mining and energy sectors for the past 25 years, working with Intersuisse and Fat Prophets. He is also the Executive Director, Mining & Metals with Independent Investment Research (IIR).
Expertise