Most LICs to raise dividends in FY19
---
Reporting season has just ended and so we take a look at how the listed investment companies under our coverage fared over that time. We continue to remind investors that the best way to measure performance of LICs is to look at total returns, either portfolio returns or share price returns. We prefer to focus on portfolio returns, which we measure as pre-tax NTA returns plus dividends, as this is more an indication of the performance of the underlying investments and the Manager's ability to manage the portfolio.
Share price return, on the other hand, can be affected by movements in discounts and premiums to NTA which are more a function of the market and not directly controlled by the Manager. Whilst we continue to remind investors of the need to focus on total returns, we also understand that dividends are important to many LIC investors who rely on their LIC shares to generate a stable income stream.
The six months to 31 December was a difficult time for LIC portfolios with both domestic and international equity markets suffering large declines. The S&P/ASX 200 index fell 8.8% over that time and the Dow Jones Industrial Average was down 3.9% over the same time period. Most of the falls occurred in the December 2018 quarter.
We note that most of the falls have since reversed in the early part of calendar 2019, although the S&P/ASX 200, Dow Jones Industrial Average and the Nasdaq all remain below their 12 month peaks.
The decline in markets over the six months to 31 December was reflected in LIC portfolio returns, with most reporting negative returns for the period. This meant that, from a reported profit perspective, those LICs that report portfolio movements above the line reported significant falls in earnings and, in many instances, large losses. Those LICs that report on capital account and do not report revaluations as part of statutory earnings, such as the long-established, internally managed LICs, mostly reported increased earnings due to higher dividend income from their underlying investment portfolios.
A majority of the 34 LICs in our coverage that paid dividends for the six months to 31 December lifted their payouts to shareholders. 19 LICs increased dividends, 11 held dividends flat and just four reduced dividends. Six LICs paid out special dividends, which benefits shareholders ahead of any potential change in the franking credit regime. In a number of cases the special dividend was funded from special dividends received from underlying stock holdings and share buybacks.
Despite the reported losses from many LICs, most of those that reported losses were able to at least hold flat, or in some instances, increase dividends. One of the benefits of the listed investment company structure is that the LICs are able to smooth dividends across the cycle and, providing there is sufficient reserve coverage, can at least maintain dividends during weak markets. The four LICs that reduced dividends were Contango Income Generator (ASX:CIE), Cadence Capital (ASX:CDM), Platinum Capital (ASX:PMC) and Platinum Asia Investments. However, we note that PMC did pay a special dividend of three cents per share which more than offset the one cent drop in its ordinary dividend.
Looking forward to the six months to 30 June 2019, in the absence of any major market downturn, we would expect that a majority of LICs will increase dividends for the FY2019 year. Those LICs with relatively small profit/dividend reserve coverage are most at risk of dividend reductions. 
You can access our monthly LIC sector research here in which we review Magellan Global Trust, Pengana's private equity offer, Metric's new listing and Perpetual's credit income fund. 
---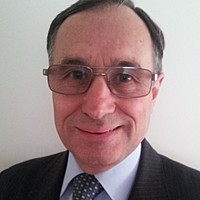 Independent Investment Research
Peter has 35 years' experience in the banking and finance industry, including 15 years as an equities analyst. Peter was a sector head in the equities research team at Morningstar with a focus on consumer and industrial companies.
Expertise