The market is not always right
---
Sales momentum builds for CSG
Ben Griffiths, Portfolio Manager, Eley Griffiths Group
CSG Ltd provides computer and IT products/services, as well as ancillary services to businesses and universities. The business model revolves around cross-selling both big and small ticket items into the client base, and importantly providing the finance piece.
CSG recently delivered an interim result that caught investors off guard, coming in a little shy of the mark. This was explained by a $4m mistimed revenue item, that would be caught up in the second half.  The share price had been trading lower into its profit release and its PE multiple has been de-rating closer to a market PE ratio for some time. Professional investors would call that a buy set-up, assuming the fundamentals are in order.
Reported sales to new and existing corporates grew nicely during the period, pointing to solid demand for specialist equipment as well as small ticket IT and telephony items. Sales momentum into local universities continues to be positive and confirms the cross-selling model is working. Management guidance speaks to 2016 revenue growth of around 14% and for EBITDA to achieve at least this level of growth. The balance sheet is net cash ($25m) and a number of potential acquisitions have apparently been identified.
Some concern at last months move by Chairman, Tom Cowan (also a 7% shareholder by association), to step back to non-executive director appear overplayed. A recent partial share sale by members of the management team has also received mixed blessings from the sharemarket.
We believe the investment thesis for CSG remains intact and the recent share price weakness affords investors a set-up that is unlikely to persist.
2 companies investing for the future
Tim Samway, Managing Director, Hyperion Asset Management
Rather than a result being misunderstood, our longer-term investment horizon often means we have a different response to an earnings release to much of the wider market. For example, we generally welcome a company re-investing back into their business at the expense of margins in the short-term, if those funds are invested prudently to widen its competitive moat. This has been seen in the results of Seek Limited (SEEK) over the past several periods and REA Group (REA) in its most recent result. REA flagged higher expenses in the second half as a result of growing marketing spend and investments in IT to improve the value proposition to its customers, which should enhance the company's competitive position in the long-term, but was initially met with a negative market reaction.
Ansell to benefit from earnings tailwinds
Matt Haupt, Portfolio Manager, Wilson Asset Management
Ansell (ASX: ANN) was a classic overreaction when they updated the market with changes in their full year guidance numbers. The company said lower than anticipated January sales and global economic volatility had caused earnings to fall short of the previous guidance range. Post the downgrade to the full year numbers, Ansell shares have almost clawed back all of the loss of 20% on the day of the downgrade. Commentary around the result was more positive and this has seen a recovery in the share price, particularly comments around the manufacturing problems which appear to have been the primary contributor for the guidance downgrade and which could provide a meaningful tailwind to earnings in FY17.
---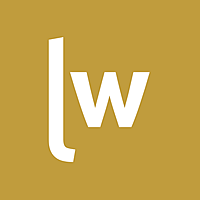 Livewire Exclusive brings you exclusive content from a wide range of leading fund managers and investment professionals.
Expertise