The Match Out: Stocks end the week higher – tech the standout
---
The market opened flat this morning but tracked higher throughout the session to close above 7000 for the first time in more than 8 weeks. It was mixed news under the hood with Energy weaker on soft commodity markets, and Tech tapering some of the strong recent gains in the sector. Materials and the consumer focussed sectors made up the bulk of the rally in the index.
The ASX 200 finished up +40pts/ +0.58% at 7015
The Materials sector was best on ground (+1.88%) while Consumer Staples were up +1.33% were also strong.
Energy (-1.44%) and Tech (-1.25%) the weakest links.
Oil was weaker after OPEC+ added some additional supply in the market, though the group also noted there was limited additional supply capacity they could bring on in the near term. Crude traded to a ~6-month low near $US88/bbl before finding some support.
Block (SQ2) -6.17%, was weak today following their quarterly update. Their crypto trading exposure has continued to weigh on earnings growth. CEO Jack Dorsey tried to talk up the performance of their consumer tech which includes Afterpay and their terminal payments, though there was a significant deceleration in payments from their CashApp.
Core Lithium (CXO) +6.2%, rallied after announcing ex-Rio exec Gareth Manderson as CEO. It comes 5 months after Stephen Biggins announced his resignation
Iron Ore was up ~3% higher in Asia
Gold was down in Asia trading at $US1790 at our close
Asian stocks were up Hong Kong +0.30%, Japan ++0.80% while China was up +1.17%
US Futures are all up, around +0.20%
ASX 200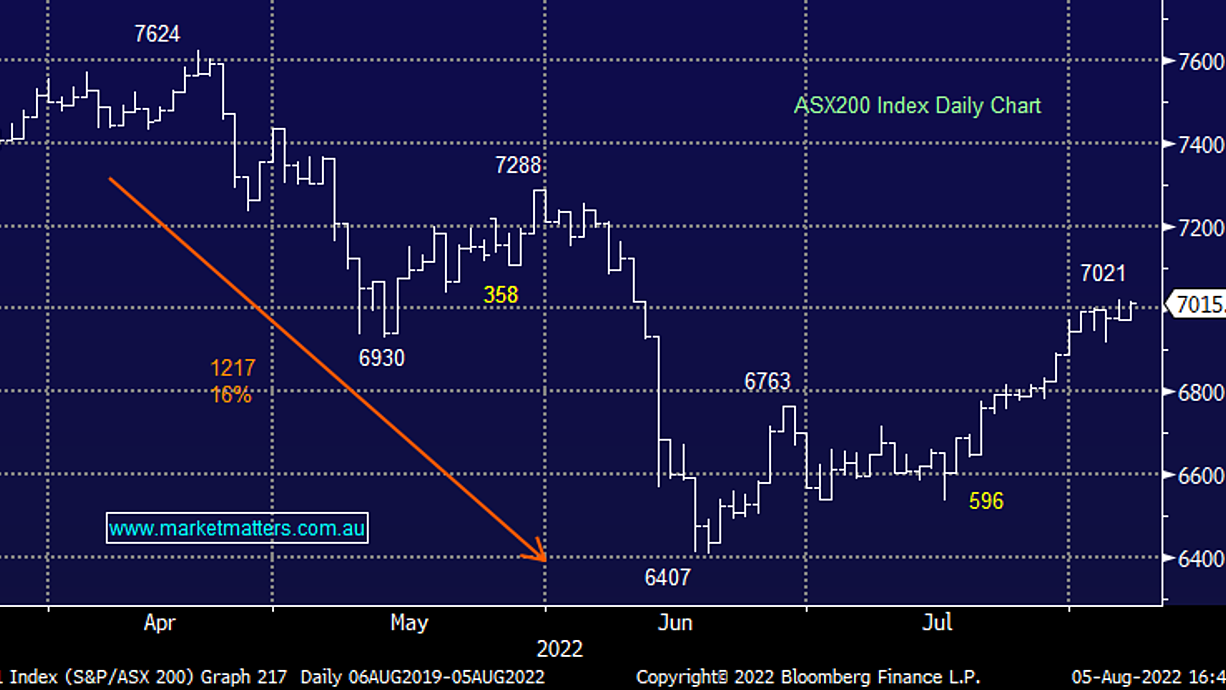 Sectors this week – Source Bloomberg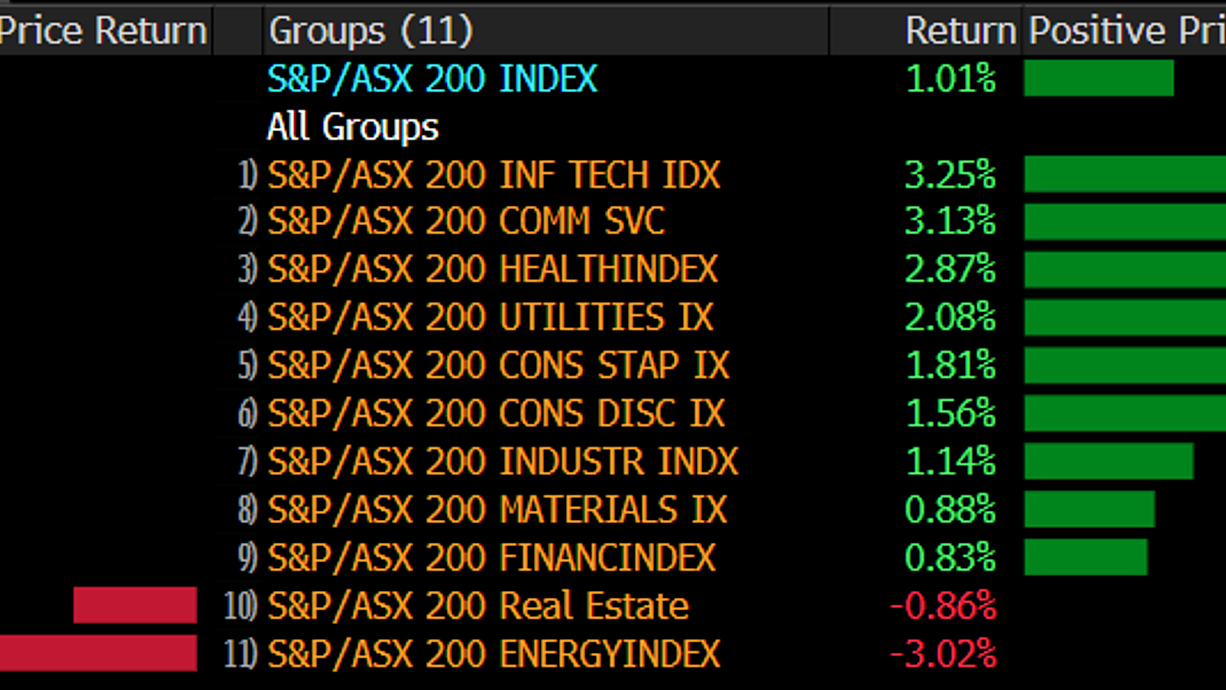 Stocks this week – Source Bloomberg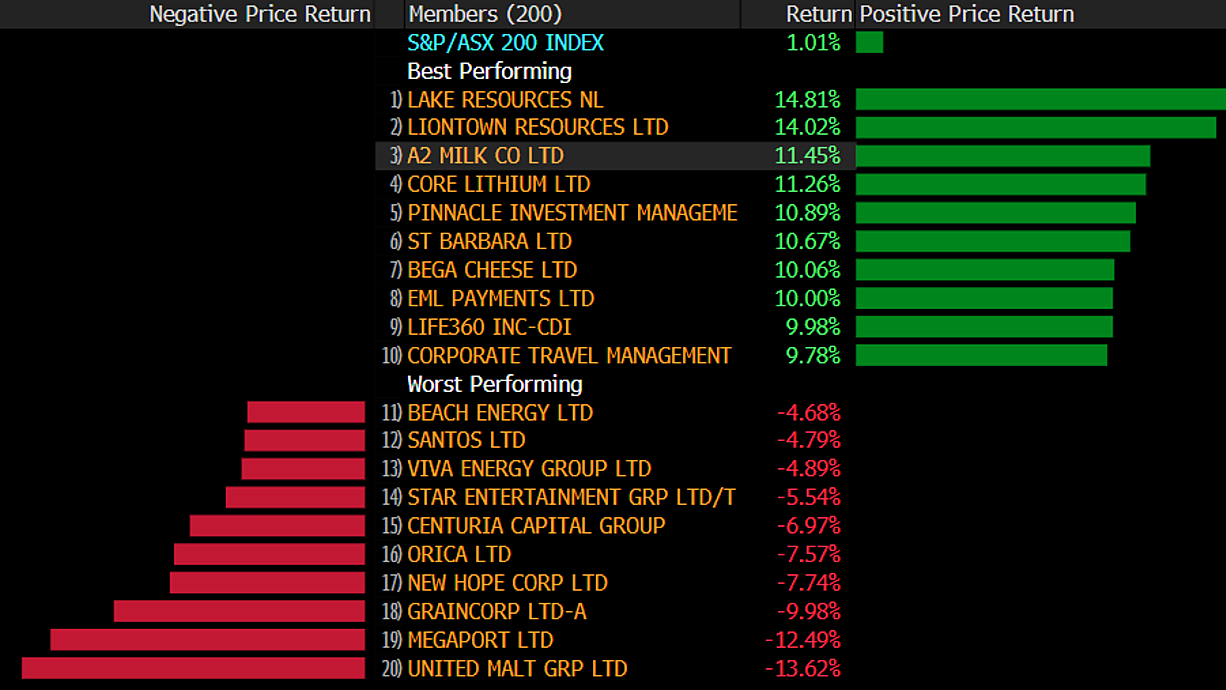 Winners & Losers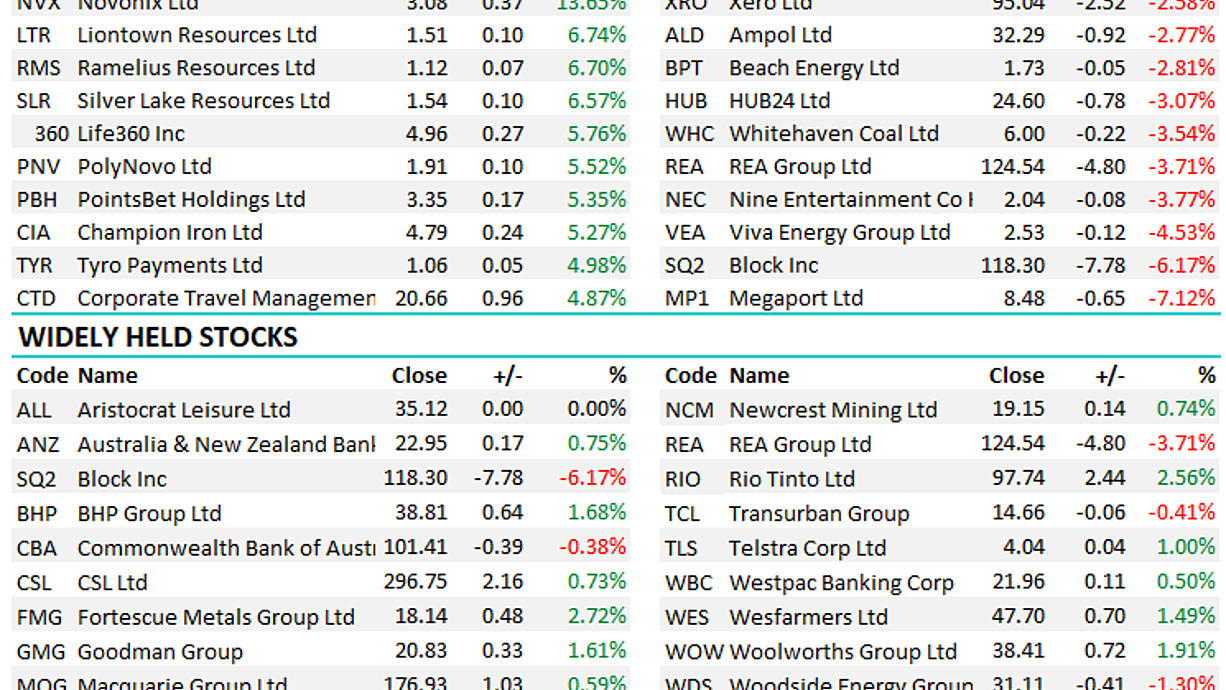 Make informed investment decisions

At Market Matters, we write a straight-talking, concise, twice-daily note about our experiences, the stocks we like, the stocks we don't, the themes that you should be across and the risks as we see them. Click here for your free trial.
The Match Out will be available each day after the market close. Follow my profile to be notified when the latest report is live.
---
Follow James Gerrish's wires
---