The message from the banks
---
Year to date, the worst performing major global sector is financials. This sector includes a number of subsectors but is dominated by the banks. The long-term share price behaviour of banks is particularly troubling. After marked weakness at the start of this year, many of the world's largest banks share prices are at or close to 40-year lows. The stock market would appear to have a message for these banks (and indeed banking systems); the profitability model is broken – or is at least notably vulnerable. What's particularly troubling for the equity market bulls is that 'where the banks go, so goes the market' - i.e. global equities rarely rally for long without the banks sector. This correlation has only meaningfully broken down twice in recent memory (once at the end of the 1998 – 2000 stock market bubble; & second in late 2014 into mid 2015 . In the absence of further Fed QE, banks are unlikely to meaningfully rally.
---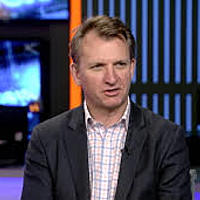 CEO & Chief Market Strategist
Longview Economics
Longview Economics, founded in 2003 by Chris Watling, is an independent research house based in London, providing three distinct yet interrelated groups of research products: Short and medium term market timing; Long term global asset allocation...
Expertise