The most exciting 'boring' company in the world
---
When looking to invest, many are drawn to the most exciting and attention-grabbing stocks. When this happens, good quality businesses with attractive growth profiles are often left behind.
Off the back of structural tailwinds sweeping the healthcare industry, Sanjay Ayer of WCM Investment Management identifies what he believes to be the most exciting 'boring' company in the world.
Ayer also lays out why WCM has excluded tech darlings, the FAANGs, from his portfolio and which two tech companies they see on their way to be big players in future.
Edited transcript:
Could you share a stock from your portfolio that you think is particularly compelling?

Yeah, I'll mention West Pharmaceuticals, we call it the most exciting 'boring' company in the world. They make the stoppers that go in vials, the plungers that go in syringes, really basically products. And you might asked, "Why is that a good business?" The twist in this business model is from a regulatory standpoint, packaging is considered part of the product, part of the medicine. So if you're Pfizer and you want to switch packaging suppliers, you have to refile for approval, so no company is going to do that. So once you're in, you're in. It tends to be a 50 cents to $1 product, and you're talking about something you're charging customers a thousand dollars a dose in the end product.
It's a tiny piece of the overall pie and there's very little reason to take a chance on that. So it tends to be an exceptional business, back to picks and shovels idea, it's a way to play the growth overall in healthcare and biotech.
And then they're climbing the value chain as well. They're doing more and more things on behalf of customers. They don't just sell the product, they'll sterilise it, they'll provide vision inspection, they'll laminate it. So with all that, they can take a 5 cent product, do a few services on top of that and charge customers 75 cents. So, it tends to be a very high margin business with higher margins going forward. So you think about things like COVID vaccines and how that's all going to play out, West is going to be a major beneficiary from that. We think over the long run, it's one of the best picks and shovels way to play where healthcare is going.
What is your view on the FAAANG stocks right now?
Yeah, go back to the notion of moat trajectory, it's really keeping that bar high. We ask Is this company's advantage still growing? Amazon, Google, Facebook, they're great companies for sure, we've owned all of them in the product's history. Really, it was in late 2017 that we began to think that these companies were becoming low-hanging fruit. Amazon has plus 50% household penetration in the US, Google and Facebook have the predominant share of digital advertising. So the markets are starting to mature and these companies are really evolving from disruptive technology companies to quasi-utilities. They're not going anywhere. We're still going to be using Amazon and Google probably a decade from now, but you could see that they were going to become more regulated.
And for us, when we think about technology names, a large part of the investment thesis is we need these companies to deliver upside, right? And so we try to look to the earlier stage names where possible, in that growth bucket. So we ended up making a series of trades where we sold Amazon, sold Facebook, and bought companies like Shopify and MercadoLibre, which in our view, are the next Amazons of the world, next Googles of the world. So it's really just keeping up our standards high, trying to find companies earlier in their life cycle. It's easy to see they are great companies but I think it's hard to argue they're becoming better, at least at the pace they had been.
Invest in quality global stocks
The WCM Global Growth Fund focuses on quality global stocks with expanding economic moats in high growth sectors such as technology, healthcare and consumer. Click here to find out more.
........
The securities identified and described are for illustrative purposes only and do not represent all of the securities purchased, sold or recommended for client accounts. The reader should not assume that an investment in the securities identified was or will be profitable.
---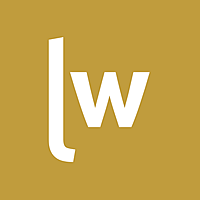 Livewire Exclusive brings you exclusive content from a wide range of leading fund managers and investment professionals.
Expertise