Behind the lithium market meltdown
---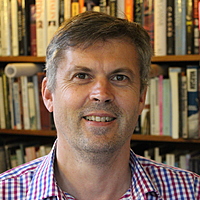 Tim Boreham
Independent Investment Research
Oh dear!

The stronger-for-longer lithium story is not exactly panning out as such, with a global oversupply emerging and the upbeat blue sky stories supplanted by tales of woe from the emerging producers.
The same thing's happening with that other wonder battery metal, graphite.
Last month Alita Resources (A40) entered voluntary administration just months after getting its Bald Hill lithium concentrate plant in WA into production. Alita's problem – meeting banking covenants – shows there are no new corporate ways of getting into trouble other than having too much debt and too little cash flow.
Pilbara Minerals (PLS, 35c) has tapered back expansion plans for its Pilgangoora project, while Galaxy Resources (GXY, $1.15) cut the value of its Mt Cattlin mine by $178 million. Even the privately owned Greenbushes, the world's biggest mine and previously Australia's only lithium producer – has curtailed expansion plans.
Meanwhile, grateful Kidman Resources (KDR, $1.90) holders voted overwhelmingly in favour of Wesfarmers' $776m takeover offer.
That's not to say the battery material theme underlying the surge of interest in the metal is invalid. But not all lithium material is the same and not all the projects are the same, so now's the time for investors to take a discerning stance.
"We see many analysts compare companies by resource size and grade,'' says Pan Asia Metals chief Paul Lock. "In reality these comparisons often mean little when one considers geology, geography, political risk, policy settings and the location of end markets."
The only rule that counts is being a relatively low cost producer, because even a decent 100 million tonne resource means little if you can't extract it economically.
"Once a discovery has been made then the barriers to entry are low," he says. "As a result (hard rock) spodumene concentrate has become a commodity."
Lock attributes the price malaise to oversupply of spodumene concentrates from Australian suppliers, China's decision to cut electric vehicle (EV) subsidies and bottlenecks in conversion capacity.
On the flip side, demand for lithium ion batteries has not abated, although growth has not met expert forecasts. CATL, China's biggest lithium ion battery maker reported a 166 per cent surge in half year revenue, while Chinese EV sales overall have grown 81 per cent in the year to June.
Given favourable longer term demand, Pan Asia Metals is as keen on developing a lithium mine as any of its overzealous peers. The company plans to list on the ASX in early 2020, based on its Reung Kiet Lithium Project near Phuket in southern Thailand.
As well as being South East Asia's only lithium project, Reung Kiet's star attribute is that it would mine lepidolite, which can be processed into lithium carbonate or lithium hydroxide using a simple heap leach process.
Known in new age circles as a healing stone, lepidolite is a crystal containing a high amount of lithium. Now may it cast its soothing aura on the rattled lithium market.
Koppar Resources (KRX) 16c
While Pan Asia Metals has the only lithium project bin South East Asia, Koppar owns the only lithium project in Europe - and one that oozes green credentials.
Led by Volkswagen, the European car makers have set ambitious targets for electric car production - but the trouble is the scarcity of locally produced battery-grade lithium.
Koppar has outlined unusual plans to produce the coveted material from lithium-rich brines deep under Germany's Upper Rhine Valley.
The other oddity that sets Koppar and its Vulcan project apart from other early-stage lithium plays is that the brines are in geothermal deposits that already produce plenty of electricity to power the region's industrial machine.
Before it injects the heated fluids back into the ground, Koppar will extract the lithium material to produce battery-grade lithium hydroxide. The lithium is produced in a carbon-neutral manner demanded from the car makers.
Koppar chief executive Francis Wedin previously had a private company with a lithium asset that was sold to Pilbara Minerals.
He then teamed with German geothermal guru Dr Horst Kreuter to build a package of assets and – yada yada – Koppar listed in May last year after raising $4.5m at 20c apiece.
Wedin says European car makers – and governments generally – won't tolerate relying on Chinese and South American sources for lithium, a crucial ingredient in EV battery cathodes.
"From analyst forecasts Europe will produce about 16 per cent of the world's lithium ion batteries from cathode material by mid 2020," he says. "That number represents the entire battery lithium market now."
Permitted across 78,000 hectares, , the Vulcan project is in scoping study stage, with an "exploration target" of 10 to 35 million tonnes of contained lithium carbonate equivalent.
Unlike spodumene lithium producers, the project won't require open cut mining (pretty much verboten in Europe) or an expensive plant. The recovery method of direct precipitation will also be much quicker than evaporation, the technique used by South American brine producers.
"Because the project is a cross between a minerals and geothermal play, you do a lot of desk top and seismic interpretation, rather like an oil and gas play," Wedin says. "You don't drill your wells until you are 80 per cent certain of success because of the cost of doing so."
With grades at the lower of South America's so-called salar deposits, Vulcan's location is a key attribute in terms of resource security and achieving carbon neutral status.
"Our understanding is when you buy an EV in Europe the lithium in your battery essentially has travelled 50,000 km, which is a lot of carbon emissions," Wedin says.
Stung by the 'diesel gate' scandal, VW has stated a consumer and regulator friendly goal of producing net zero carbon EVs from the end of this year. When procuring parts such as batteries, the car maker will give weighting to sustainability just as much as price.
At Stuttgart – a mere 60 km from the project – Mercedes Benz and Porsche are embracing EVs with renewed zeal, while even the hitherto reluctant Toyota has jumped on the high-voltage band wagon.
With a $7m market cap supported by $4.5m of cash, Koppar is being priced for failure.
Wedin admits the geothermal lithium concept is untested, although others are having a crack.
Should Koppar's lithium quest stall, there's the fall-back option of joining the Rhine Valley's six other generators as a pure geothermal power play.
Meanwhile, Wedin says lithium prices are at more sustainable levels, having roughly halved over the last 12 months.
"If you can't make money at these prices you shouldn't be in the business."
Ioneer (INR) 19c
A special mention as well to Ioneer, which is seeking to develop its Rhyolite Ridge deposit in Nevada, the same state in which Tesla is constructing a battery gigafactory in what will be the world's biggest building.
In definitive feasibility stage, Rhyolite Ridge boasts a 130 million tonne resource of lithium and boron (measured and indicated). Ioneer is talking about annual production of 20,000 tonnes of lithium carbonate and 170,000t of boric acid over a 30 year life time, with the project operating at the "lower end of the cost curve".
Of course it's all a gamble, but the odds are better than at Las Vegas down the road.
Tim Boreham edits The New Criterion
Never miss an update
Enjoy this wire? Hit the 'like' button to let us know. Stay up to date with my current content by
following me
below and you'll be notified every time I post a wire
Welcome to Livewire, Australia's most trusted source of investment insights and analysis.
---
To continue reading this wire and get unlimited access to Livewire, join for free now and become a more informed and confident investor.
---
---
Many readers will remember Boreham as author of the Criterion column in The Australian newspaper, for well over a decade. He also has more than three decades' experience of business reporting across three major publications.
........
Disclaimer: The companies covered in this article (unless disclosed) are not current clients of Independent Investment Research (IIR). Under no circumstances have there been any inducements or like made by the company mentioned to either IIR or the author. The views here are independent and have no nexus to IIR's core research offering. The views here are not recommendations and should not be considered as general advice in terms of stock recommendations in the ordinary sense.
---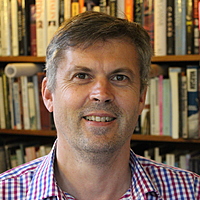 Editor of New Criterion
Independent Investment Research
Many readers will remember Boreham as author of the Criterion column in The Australian newspaper, for well over a decade. He also has more than three decades' experience of business reporting across three major publications.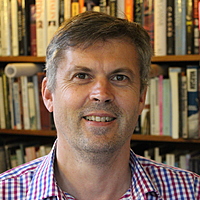 Editor of New Criterion
Independent Investment Research
Many readers will remember Boreham as author of the Criterion column in The Australian newspaper, for well over a decade. He also has more than three decades' experience of business reporting across three major publications.