The New Criterion: Keating's pooled development funds live on
---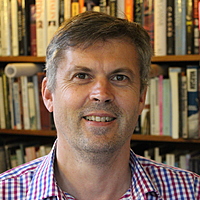 Tim Boreham
Independent Investment Research
A handful of Paul Keating era pooled development funds survive as listed companies. Two of them – Authorised Investment Fund and Acrux – have taken measures to revive their fortunes so that investors one day may enjoy the full benefits of the PDF structure.
Authorised Investment Fund (AIY) 19c
The eclectic nanocap fund has had more misses than hits with its investments in recent years, but has the underlying appeal of being one of only 23 surviving pooled development funds (PDF) from the Paul Keating era.
Not to be confused with a type of file attachment, a PDF pays only 15 per cent tax on dividends and capital gains earned from investments, while dividends and capital gains are tax exempt for shareholders.
Shareholders can't claim a tax deduction for capital losses, though.
Other ASX listed PDFs are Acrux (see below), Austock  (ACK), Biotech Capital (BTC), MEC Resources (MEC) and Strategic Elements (SOR).
Over time, the Authorised stable has included wine investments (Dromana Estate), building products, revolutionary solar systems and new-age plumbing products.
Others proposals including pharmaceuticals, green ammonia and sapphire glass have been breathlessly announced but never executed.
But you know what they say about kissing frogs and Authorised looks finally to have found its prince with a two-stage deal pertaining to digital advertising.
Investors think so, with the shares surging from 3c zombie territory at the start of the year to as high as 17c.
The all-scrip deals involve two Hong Kong based entities achieving a partial listing by owning a slab of Authorised and enjoying the PDF benefits.
The first leg, announced in late January, involved AIY taking a 13.3 per cent stake in Box Digital, which is developing a platform to give digital advertising a more personal and interactive feel.
With options, AIY has the ability to move to just fewer than 20 per cent of Box.
In turn, Box initially will have a similar stake in Authorised.
The second stanza, announced in mid April saw Authorised take a 25 per cent interest in Hong Kong based media buyer Asian Integrated Media.
The investment will be funded by a placement of 62.5m AIY shares – currently about 29 per cent of Authorised - to parties associated with AIM's directors.
The idea is that Box Digital will introduce its E-mersion product to AIM's aviation heavy client base that include Cathay Pacific Cathay Dragon, Qantas and Jetstar.
It's expected that in-flight magazine inevitably will be replaced by screen-only versions, to remove excess weight from the planes.
The E-mersion tool combines moving images, data collection and ecommerce and the ability for the advertiser to download live updates.
For example, the viewer of an ad for makeup can swipe the screen to apply different shades of the goo on a model –and then click through to buy the product via a secure link.
"It's fun, it's intuitive and it enables readers to engage on a number of levels without leaving the page," says Authorised chairman Ben Genser.
To date, he said, digital magazine content is usually scanned as a PDF (as in the type of file) and is inactive: "you can flick through it, but that's about it."
It remains to be seen how AIY's "assisted passive investment" in the duo will translate into cash and the company could certainly do with some cold hard readies.
Authorised's half year accounts show revenue of zip and a cash balance of $397.
That's right –  $397. Given Authorised is – well –authorised to issue another 250m shares, the next step must involve a capital raising.
Acrux (ACR) 17c
By turning to generic drug making, the provider of the roll-on testosterone treatment Axiron is taking a different path to jump start its fading fortunes.
Or is it? CEO Michael Kotsanis argues his company is sticking to its core expertise of drugs applied topically or transdermally.
"We listed in 2004 as topical specialist and we have been true to our DNA ever since." He says.
Still, the economics of the crowded generics game is a far cry from Axiron, Acrux's a treatment for testosterone deficiency (hypogonadism) that delivered revenue in spades after Acrux struck a distribution deal with big pharma Eli Lilly in 2010.
At the time the deal was vaunted as one of the biggest in Australian biotech history, involving up to $US335m in upfront and milestone payments.
The US has accounted for 95 percent of global testosterone sales – more because of the monstrous margins on offer than because of higher fundamental need.
The fortunes of Acrux and Axiron started to deflate in 2014, after the US Food & Drug Administration linked testosterone drugs to heart failure and strokes.
Then Acrux and Eli Lilly lost a series of patent challenges, resulting in Eli Lilly handing back the global rights to Axiron last year.
Axiron has now gone off patent and is subject to competition from at least three generics rivals.
Acrux itself is developing a pipeline of ten topical generic drugs, with its first filing for FDA approval planned for later this year.
In the US, nine out of ten prescription drugs in the $US400bn US market are generic and those proportions is increasing as more big-name drugs come off patent (and are thus open to generic competition).
For drug makers, generics are cheap to produce and they don't usually require fresh clinical trials for approval.
The downside is the market becomes a free for all and generic makers have to seize first-mover advantage. Pfizer's cholesterol drug Lipitor, the biggest selling drug in history came off patent in 2011 and is now subject to at least 15 generics rivals.
Because generic makers can only compete on price, it's been a tough game for the likes of the $1.12 billion market cap Mayne Pharma (MYX).
Kotsanis says the key is to tackle only niche markets subject to less competition.
Of the $US400bn drug market, 'only' $US18bn is for topical unguents but that's still 50 per cent bigger than the entire Australian drug market.
Kotsanis won't reveal what Acrux's drugs are, but they target a current branded drugs sales base of $US1.07bn
In its heyday Acrux was valued at up to $700m and now it's worth around $30m – less than its cash of $32m.
Some investor argue that Acrux should return its funds to shareholders, instead of burning cash on drug development and maintaining the costs of an ASX listed company.
But presumably the majority of Acrux's 7300 shareholders approve of the company's new remit.
 Tim Boreham authors The New Criterion
Tim.boreham@independentresearch.com.au
Disclaimer: The companies covered in this article (unless disclosed) are not current clients of Independent Investment Research (IIR). Under no circumstances have there been any inducements or like made by the company mentioned to either IIR or the author. The views here are independent and have no nexus to IIR's core research offering. The views here are not recommendations and should not be considered as general advice in terms of stock recommendations in the ordinary sense.
Never miss an update
Enjoy this wire? Hit the 'like' button to let us know. Stay up to date with my current content by
following me
below and you'll be notified every time I post a wire
Welcome to Livewire, Australia's most trusted source of investment insights and analysis.
---
To continue reading this wire and get unlimited access to Livewire, join for free now and become a more informed and confident investor.
Many readers will remember Boreham as author of the Criterion column in The Australian newspaper, for well over a decade. He also has more than three decades' experience of business reporting across three major publications.
---

Never miss an update
Get the latest insights from me in your inbox when they're published.
---
---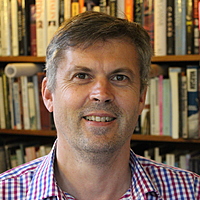 Editor of New Criterion
Independent Investment Research
Many readers will remember Boreham as author of the Criterion column in The Australian newspaper, for well over a decade. He also has more than three decades' experience of business reporting across three major publications.