The New Criterion: Latam Autos and Johns Lyng Group
---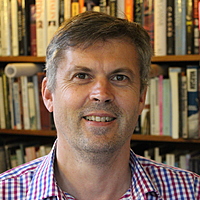 Tim Boreham
Independent Investment Research
Carsales 'mini-me' Latam Autos has driven investors down the wrong road since listing three years ago, but after a strategtic re-set the Latino car ads house looks to be headed in the right direction. Meanwhile, the well-known but private Johns Lyng Group is steering towards a listing
Latam Autos (LAA) 9.6c
The well-backed Latin American car classifieds house had a compelling yarn to tell when it listed in December 2014, given the region's rapidly rising rates of both car ownership and internet penetration.
The presence of the giant Carsales.com in the region has fostered perpetual intrigue about a takeover. But after a bright start after the IPO Latam investors have been driven down the wrong road and have lost two-thirds of their dough.
As with so many tech companies, Latam's underperformance has been a case of too much red ink, too little revenue and too little management of expectations along the way.
But this week's September quarterly report shows the company – 12 per cent owned by AFL supremo Mike Fitzpatrick – finally might be kicking goals after a radical business overhaul in April.
While still modest, cash receipts grew 21 per cent to $1.9m and net cash outflows decreased 46 per cent to $2.1m. Cash burn also eased 46 per cent to $702,000.
Executive chair and co-founder Tim Handley expects Latam to break even in the second half of calendar 2018. "This is the first half where the fruits of the restructure are showing themselves," he says.
Apart from slashing costs by 40 per cent, the revamp saw Latam focus on the humungous Mexican market and Ecuador's emerging economy. The company has also exited Argentina – a market Carsales recently entered – and has put its Peru and Panama operations on hold.
The theory with Latam is that the company eventually will benefit from the "network effect": that is, it achieves enough scale and baked-on customers for the operations to pay their own way.
Encouragingly, Latam's revenue increase is coming from organic growth rather than big-hit advertising spending. Latam has also entered the auto financing sector via dealers in Mexico, a nice little earner that delivers gross margins of 60 to 80 per cent.
Local car dealerships will look on with envy, given their financing and insurance practices have been crimped by the competition regulator.
In Mexico – the biggest Latino market outside of Brazil – Latam is the clear leader ahead of its nearest rival Carsales.
Latam's evolution is similar to that of iCar Asia, which is the dominants car classies house in Thailand, Malaysia and Indonesia but continues to report steep losses.
iCar is 20 per cent owned by Carsales.
Meanwhile, the market values Latam at around $30m, iCar Asia at $70m and Carsales at $3.1 billion.
In February, institutional investors shunned a capital raising that was meant to have rustled up a minimum $12.5m for Latam. Instead, directors came to the rescue with a $10m convertible note bearing an 8 per cent coupon.
Arguably, Latam should keep the cheque book open and invest heavily in marketing and further platform rollouts.
But the majority of investors are demanding more immediate returns and the board – which is heavily invested in the company itself – is listening.
Johns Lyng Group (not yet listed)
The Johns Lyng group is well known in insurance circles for its restoration building businesses, but majority owner Scott Didier has built a wider web of enterprises than most folk would appreciate.
Sadly or otherwise, peripheral businesses including a US golf tournament software house, a wine company and a home maintenance firm are not included in the deal.
 A helicopter-flying entrepreneur and Carlton Football Club enthusiast, Didier owns the local Nike franchise – and it's a nice little earner. "We would have liked it to have been in the float but for various reasons it's not," Didier says.
Johns Lyng has been around since 1953 but was acquired in 2003 by the energetic Didier, who left school at 16 for a flooring apprenticeship and then sold carpets door to door in the inner Melbourne suburb of  Preston.
Along the way, he also wrote and produced Blinder, a drama about an Australian Rules footy club starring Jack Thompson (who else but?)
After years of conjecture Johns Lyng's current owners – mainly Didier and former John Holland exec Lindsay Barber and PSC Insurance founder Paul Dwyer – are partly cashing in their chips by listing the company.
The IPO, which closes on October 16, is for $95.76m shares at $1 apiece, valuing the whole company at $220m.
Johns Lyng specialises in short-order insurance restoration work. While a blight for their victims, events such as Cyclone Debbie that inflicted $1.5bn of damage across Qld and northern NSW are a revenue godsend.
The Melbourne-based company also operates an emergency callout venture with the road organisations NRMA and RACV.
Johns Lyng will retain Didier's model of offering equity partnerships to allow talented individuals – often very youthful ones – to have a stake in their division and share in profits.
According to the prospectus, Johns Lyng is expected to chalk up a $13.8m net profit on revenue of $278.5m. In 2016-17 the numbers were $11.5m and 249.7m respectively.
The stock is being offered on a current-year earnings multiple of 18 times and a dividend yield of 2.2-3.3 per cent.
Not that the pricey multiple has deterred heavyweight backers that reportedly include the listed insurance broker Steadfast, Wilson Asset Management and Ellerston Capital.
While investors should always be wary of IPOs motivated by vendors cashing in, the three main owners will continue to have meaningful skin in the game. Post his sell down of 30 per cent of his shareholding, Didier will continue to hold 26 per cent of the expanded register, while Barber and Dwyer will account for about 7 per cent each.
"We just want to expand and the listing is a good way of doing that," Didier says.
The company has found a prize chairman in recently retired KPMG chairman Peter Nash, who assumes the role from former Carlton footballer (and ongoing Johns Lyng director) Adrian Gleeson.
Tim Boreham authors The New Criterion
Tim.boreham@independentresearch.com.au
Disclaimer: The companies covered in this article (unless disclosed) are not current clients of Independent Investment Research (IIR). Under no circumstances have there been any inducements or like made by the company mentioned to either IIR or the author. The views here are independent and have no nexus to IIR's core research offering. The views here are not recommendations and should not be considered as general advice in terms of stock recommendations in the ordinary sense.
ENDS
---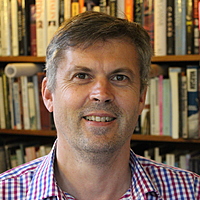 Editor of New Criterion
Independent Investment Research
Many readers will remember Boreham as author of the Criterion column in The Australian newspaper, for well over a decade. He also has more than three decades' experience of business reporting across three major publications.