The New Criterion: MGM Wireless and HUB24
---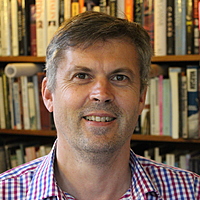 Tim Boreham
Independent Investment Research
Adelaide based minnow MGM Wireless holds high hopes for its self-developed smart watch that targets the 4-12 year old set (or, more accurately, their safety conscious parents). In the multi-billion dollar investment platform space, HUB24 is taking advantage of the banks' wealth management strategies being in disarray.
MGM Wireless (MWR) 52c
With a mere 9.5 million shares on issue, the schools communication specialist can't be accused of recklessly diluting investors with serial capital raisings.
Given that, we'll excuse the Adelaide-based minnow for passing the hat around for $380,000 in its first raising in a decade.
The one-for-eight rights offer will fund marketing of MGM's new-age product: a phone watch for primary aged kids called Spacetalk.
The watches, which run off Telstra's 3G network, allow calls and messaging between the child and 20 trusted contacts. While they require a Sim card, they don't require a separate mobile phone.
Unusually, the software and hardware was developed in-house by the Adelaide-based MGM, at a cost of a mere $800,000. "A lot of people don't believe me," says MGM CEO Mark Fortunatow.
The 'wearable' is a logical extension of MGM's existing suite of SMS school attendance management tools to monitor absenteeism and locate the miscreants before they have too good a time.
Criterion's initial take on the Spacetalks is that no-one will buy the $349 devices because kids already have a communication device called a smart phone.
As it happens, MGM is targeting the 4-12 year old cohort – 2.1m urchins in all -- whose parents have yet to succumb to pestering about how every other kid has an iPhone 8 (or whatever version we're up to).
Fortunatow is circumspect about how many Spacetalks MGM is likely to sell, but its scenarios are based on an annual market of 10,000 to 20,000 watches.
Selling 15,000 – let's take the midpoint -- would boost MGM's revenue by $5.2m and we're talking about a company that turned over $2.5m in 2016-17.
"There is a market for these devices but no-one knows how big it is or how quickly it will grow," Fortunatow says.
Unapproved Chinese and South Korean devices are available on the grey market, but are useless outside of city areas.
After a long quiescence, MGM shares have burst into life on the back of this month's Spacetalk launch, as well as last month's disclosure that its absentee management product will be used in all 850 Western Australian government schools.
MGM already services about 400 WA schools and 1061 overall in Australia and NZ.
 "We have been under a rock for two years from an investor relations perspective,'' Fortunatow says. "We were working on Spacetalk and weren't in a position to disclose the extent of our activity."
Normally profitable, MGM lost $530,000 last year, mainly the result of Spacetalk development costs and an $187,000 bad debt provision.
This year's profit depends on how many Spacetalks are sold, the company is expected to return to the black.
With a sub $5m market capitalisation, $1m of cash on hand and no debt, MGM's valuation would make even a penny-dreadful explorer blush.
Despite the hype around Spacetalk, chary investors subscribed for only $170,000 of shares. The partial underwriter, interests associated with Fortunatow, acquired a further $122,000.
Given the raising was struck at 35c, retail punters (who generally eschew rights offers) have done themselves in the eye.
HUB24 (HUB) $8.96
The news that ANZ Bank will divest most of its wealth management arm to IOOF is sweet music to HUB24 chief Andrew Alcock, because it reflects how the banks are distracted in the all-important 'platform' sector.
"HUB is competing with major institutions dealing with massive structural change and that's where we are winning and excelling,'' Alcock told this year's Australian Microcap Investment Conference in Melbourne.
HUB provides an independent wrap platform for financial advisers, accountants and advisers, so that they can easily handle client investments across different asset classes and legal structures.
Overall, the platform is used by 108 financial service licensees.
Alcock brandished industry data showing that HUB is the fastest growing platform relative to its size and the fifth fastest in dollar terms.
HUB recorded $2bn of new inflows in 2016-17, taking funds under advice (FUA) to $6.2 billion (as of September 30).
Management is targeting $12bn of FUA within the next three years. Given the flows have grown at a compound annual rate of 95 per cent, this isn't exactly a pipe dream.
While HUB accounts for 0.6 per cent of funds under advice, it's grabbing 10.4 per cent of inflows.
Netwealth, another independent provider is also doing well on funds flow ahead of a planned listing next month that will value the group at around $800m.
 "The independent platforms are winning in a space where banks are questioning their presence in wealth," Alcock says.
In January HUB acquired Agility Applications, which provides tools to stockbrokers that are also undergoing structural change as they transform from research and broking to financial advice.
One feature is the ability to buy shares listed on 15 foreign exchanges in the same way they would trade local shares.
In the 2016-17 year HUB24 delivered a maiden profit to patient investors:  an underlying net profit of $3.9m compared with a $1.5m loss previously.
While 45 per cent higher, HUB's revenue of $62m in 2016-17 was still modest, reflecting the tight margins in the sector.
Alcock, however, believes it will be harder for new entrants to gain a foothold, given it's taken HUB a decade to build its technology.
"You need to have jumped aboard a few years ago after FOFO (the Future of Financial Advice) reforms and other changes in the market place," he says.
Now with a market cap of $520m, HUB24 has graduated from microcap territory and trades on an earnings multiple of 45 times.
Arguably that accounts for the likely upside in the short term as those almost guaranteed funds from compulsory super roll in.
Broker Ord Minnett asserts that based, on HUB's current funds inflow trajectory it would account for $42-69bn of FUA by 2025 (in a sector worth $1.4 trillion, mind you).
If HUB's valuation seems heady, the Netwealth IPO is being pitched on a multiple of 27 to 32 times.
HUB investors including Thorney Investments and Acorn Capital can thank the financial gods the board didn't engage with IOOF which offered $2.75 a share two years ago.
Tim Boreham edits The New Criterion
Tim.boreham@independentresearch.com.au
 Disclaimer: The companies covered in this article (unless disclosed) are not current clients of Independent Investment Research (IIR). Under no circumstances have there been any inducements or like made by the company mentioned to either IIR or the author. The views here are independent and have no nexus to IIR's core research offering. The views here are not recommendations and should not be considered as general advice in terms of stock recommendations in the ordinary sense.
---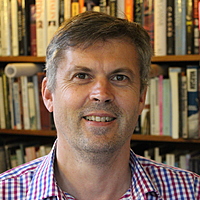 Editor of New Criterion
Independent Investment Research
Many readers will remember Boreham as author of the Criterion column in The Australian newspaper, for well over a decade. He also has more than three decades' experience of business reporting across three major publications.