The New Criterion: Quickstep should be flying high as Sensera rounds up the cows
---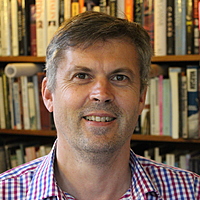 Tim Boreham
Independent Investment Research
Quickstep Holdings (QHL) 7.5c: Quickstep's recently-appointed CEO gives a succinct explanation for why shares in the Bankstown Airport based carbon composites maker are trading at close to record lows.
"We have been listed for 12 years and have never made a profit," Mark Burgess says. "We have made a lot of promises and fuelled expectations, but not met them."
Yep – that about sums it up. But in the words of Bob Dylan, the times are a changin' and when Quickstep management talks about earnings these days it's not just blowing in the wind.
Quickstep's revenues derive from two key sources: long-term contracts to supply parts for the Joint Strike Fighter (JSF) and the Hercules C-130J, an updated version of the old warhorse of the skies.
The US JSF program is the biggest military project in history and worth so much that we have run out of noughts.
The sleek jets have been derided as inferior to those of our putative enemies -- we won't be so crass as to name names, me old China – but we'll never really know until there's a combat situation.
Hopefully, we'll never know.
Given Australia is a purchaser of JSFs – 72 at last count – Australian suppliers are entitled to a share of the spoils.
Hence local hero Quickstep wrangled contracts to supply 700 carbon parts on behalf of JSF lead contractor Northrop Grumman.
Quickstep has been producing the JSF parts – including doors, panels, skins and vertical tail parts – under a 14-year contract. The difference now is that the company is doing it in profitably, the result of a back-to-basics program called OneQuickstep.
The program was initiated by Burgess, a former Honeywell Aerospace and BAE Systems heavy who took over the role from David Marino in May last year.
Marino had an automotive background and it's no coincidence that Quickstep's ambition to supply the cut-throat car industry with lightweight parts has been wound back.
The OneQuickstep effort focused on the core Bankstown facility and head office, with measures including key executives from nine to five and halving the non-executive directors to three.
R&D spending was halved, including the closure of a German facility.
 The proof of the pudding is that Quickstep's March quarter revenues improved by 15 percent to $14.6m, with positive cash flow of $2.74m.
The company has reported quarterly surpluses before, but like Criterion's footy team it has struggled to cobble two 'wins' in a row.
Quickstep also repaid a $2m director loan, but is still $13m in hock to the government export credit agency EFIC. Burgess expects further debt reduction, but adds that EFIC is an attractive alternative to a capital raising.
But management is confident of sustained earnings for the full year that will be maintained din 2018-19.
While often associated to lumbering white elephants, the JSFs are now rolling off the production lines at a decent clip.
The company expects peak JSF output of 160-170 units is expected in the early 2020s, but production scheduling means Quickstep experiences demand about 18 months beforehand.
In theory, the JSF order book is worth up to $1 billion for Quickstep up to 2030, the envisaged sunset date for the program.
Quickstep has some other irons in its high-tech furnace with some smaller jobs with Boeing and a tie up with Italy's ATR Group.
Another specialist sideline is specialist parts for medical devices such as x-ray machines.
But it's efficient delivery of the JSF and Hercules contracts that will determine whether this one, er, flies.
Sensera (SE1) 19.5c
What do ruminating cows and mining trucks have in common?
The answer is that both cattle and mining equipment move around and it's nice to know their whereabouts.
Sorry, that's not exactly a zinger for the upcoming Edinburgh comedy festival gig, but a straight-laced reflection on the core nature of the tech minnow's activities.
A specialist in "location awareness", the sensor house provides collision avoidance systems for mines. In the case of cattle its tool can detect heat, lameness or the onset of infections in beef and dairy cattle.
In effect, Sensera plays in the 'internet of things' sector, with a presence in both the hardware and software side.
One aspect is micro electrical management systems (MEMS), the wondrous sensors that transform physical events into electrical signals (for example, rain on a windscreen can activate a wiper)
Sensera had the MEMS bit down pat already, but entered the location awareness business in August last year by acquiring a German outfit, Nanotron, for €6.4m ($10.3m) in shares and scrip.
Given the venture-capital backed Nanotron spent €38m on honing its technology, the deal looked like a sharp one for Sensera.
The Nanotron systems currently are used in 60 mines in South Africa, as well as a handful of pits in Mexico, Chile, Canada, China, India Poland and Turkey. Given there are more than 60,000 mines globally, that's tip of the iceberg stuff.
Under Sensera's ownership, Nanotron then struck a deal to supply its chips to the animal eartag maker Smartbow.
The Nanotron trackers are used on" hundreds" of farms, but with a global population of 1.25 billion cattle there's a total annual addressable market of $3.8 bn.
 Sensera is not exactly devoid of competition, especially with movement sensors. But in the case of mining, many GPs-based tools are unsuitable because of the number of obstacles and the ever-changing layout of a mine.
Whatever the case Sensera is generating revenue: a record $US2.2m ($2.9m) in the March quarter, up 38 percent with a cash burn of $1.75m.
Management is "solidly on track" to achieve revenue of $US6.25-7.25m for the 2017-18 year and is bold enough to forecast a 60 per cent increase in turnover in 2018-19.
The company also expects to be "operationally breakeven" by the end of 2018-19.
Sensera is headed by US semiconductor industry veteran Ralph Schmitt, who ran a number of listed Silicon Valley companies. Most recently he led the cognitive computing software program at Toshiba America Electronic Components.
Schmitt contends that tech investors have paid dearly for the "learning curve" of inexperienced management, resulting in follies such as focusing on the small local market rather than the global stage.
In Sensera's case, punters are yet to be convinced and the shares have halved in value over the last year. The company listed in December 2016 after raising $10m at 20c per share.
A key reason for the subdued showing is that the company expects to have to raise $5-10m of additional capital (possibly including equipment leasebacks or debt).
Otherwise, Schmitt says, there's no fundamental reason or the sell off.
Here's hoping Sensera avoids the pitfalls as it broadens its scope to medical applications and miniaturised gas (methane) sensors that can be incorporated into a miner's (or a cow's) tag.
Tim Boreham edits The New Criterion Disclaimer: The companies covered in this article (unless disclosed) are not current clients of Independent Investment Research (IIR). Under no circumstances have there been any inducements or like made by the company mentioned to either IIR or the author. The views here are independent and have no nexus to IIR's core research offering. The views here are not recommendations and should not be considered as general advice in terms of stock recommendations in the ordinary sense.
---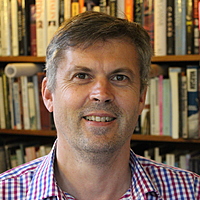 Editor of New Criterion
Independent Investment Research
Many readers will remember Boreham as author of the Criterion column in The Australian newspaper, for well over a decade. He also has more than three decades' experience of business reporting across three major publications.