The New Criterion: the real defensive stocks
---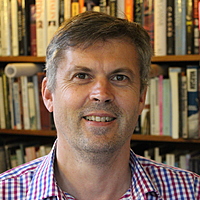 Tim Boreham
Independent Investment Research
Given the current swooning stock market there's plenty of talk about defensive stocks, but in the case of some of our listed defence suppliers that concept has a more literal hue.
In theory at least, suppliers to the military machine should be as resilient as grocers or utility companies because defence expenditure globally continues to increase no matter what the economy – or the Dow Jones -- is doing.
 With Canberra splurging $200 billion on extra defence spending over the next five years – including long-term contracts for frigates and subs and the$5.2 billion Land 400 vehicle program – perhaps now's the time for investors to be bunkering down with the handful of ASX defence exposures.
As in warfare, there are winners and losers in the defence supply game: some of them are shooting blanks and some are still recovering from their past travails.
An example of the latter is the Canberra based Xtek (XTE, 50c), which supplies (or intends to supply) small unmanned aerial systems (drones), ballistics, body armour and helmets to the Australian Defence Force and other friendly parties.
Xtek chairman and 13 percent shareholder Uwe Boettcher says the outlook is also bright for defence suppliers because of new rules mandating 50 percent local content in any supply deal (this involves getting in the good books of the lead contractor).
Defence minister Christopher Pyne is also focused on defence exports and has told our high commissions to have a dedicated person pushing our defence wares (to friendly countries, of course).
Xtek's armoury of goodies includes techniques to make body armour 30 percent stronger and much lighter than the standard issue version and helmets to withstand a bullet from an AK-47.
Xtek in 2017-18 reported revenue of $17.3m and a net profit of $139,000.
Most of the turnover derived from a contract with Aerovironment of the US to be exclusive local supplier for the drone manufacturer.
As agency work, it's high turnover but low margin. But maintaining the fragile devices is much more lucrative and given Xtek already does the maintenance it's in pole position to win a long-term maintenance contract from the military bods.
 What would such a deal be worth? Mr Pyne in August last year announced a $100m contract through Xtek to acquire and maintain the birds.
Of this amount, $42m has been expanded on the drone acquisitions, with most of the remaining $58m likely to be spent on maintenance.
Xtek's second great hope lies with its own mapping software called Xatlas, which converts video feed from drones to real time maps.
For example, a drone flies over an enemy territory and then again in hour, the updated map can detect a change in the sniper's position.
That sounds handy.
Xtek this month received its first order, from the Australian Defence Force. The deal worth a humble $70,000 is more a case of the military testing the software in view of a more material contract.
Xatlas is also expected the software will be sold by Aerovironment – which moved 25,000 drones last year – as an optional extra.
In the meantime, Xtek is talking to 15 international customers about potential armour supply deals, while testing of it polyethylene helmets is being funded to the tune of $1m by the US military.
The equipment is based on the company's XTclave autoclaving technology, which involves ultra light and strong composites being made under extreme pressure.
  "We are sufficiently confident about these discussion to build a fully fledges factory to make commercial quantities," chimes Boettcher.
The facility will have a vaunted capacity of 40,000 armour plates capable of generating $20m annually from a global market worth $US3.5bn.
 Xtek has guided to $26m of revenue this year, $20m of which is contracted. But as the fine print says, this excludes any potential drone maintenance or armour plating revenues.
Now backed by instos including Kentgrove Capital and Alto Capital, Xtek has come a long way since three years ago, when Boettcher was forced to lend the company $500,000 to stay afloat.
Electro Optic Systems (EOS) $2.83
The hitherto obscure entity is best known for its facility that tracks objects in space, notably harmful debris, for both defence and commercial applications.
But Electro Optic Systems is fast emerging from under the radar in a different capacity: manufacturing a range of remote controlled weapons systems with improved "lethality" to ensure that friendly forces can outgun the enemy.
Crucially, the soldiers can operate the guns while safely bunkered in the vehicle.
Unlike most of its ASX tech peers, EOS is starting to make serious money.
In August EOS won a pivotal contract to equip remote weapons systems for the second phase of the Land 400 program, which involves the army procuring 211 armoured combat reconnaissance vehicles.
The top brass have also specified the EOS systems for phase three of the Land 400 program, which involves the army buying 450 infantry fighting vehicles by 2024.
The win was a prestigious one, but in reality 95 percent of EOS's output is exported. With the hardware denominated in $US, EOS has no problem with the falling Aussie dollar relative to the greenback.
EOS reported $620m from committed contracts at end of first (March) quarter, growing to $800m by the end of the September quarter.  Management expects sales of $900m by the end of the calendar year.
Revenue wise, the company expects to turn over close to $100m by the end of 2018, rising to 180m next year and $275m by 2020.
Profit wise, EOS expects to post $10m this year, having recorded a $5m surplus in the first half. Based on the contracts in hand, management is confident enough to forecast $20m next year and $27m by 2020.
The company currently has $58m in cash and will not need to raise funds unless new orders are received
Based at the company's $30m tracking facility at Learmonth in WA, the space tracking side is expected to become profitable in the first half.
Quickstep Holdings (QHL, 7.5c)
As a supplier of carbon fibre parts to the Joint Strike Fighter (JSF), Quickstep shares should have had a supersonic trajectory but like our fleet of F-35s they've been grounded.
The JSF contract, via lead contractor Northrop Grumman is augmented by a deal with Lockheed Martin to provide wing flaps for C-130J/LM-100J  Hercules aircraft until late 2019.
It's hard to pin down what's amiss, but a revolving door of CEOs hasn't helped. Philippe Odouard, who now heads Xtek, was replaced by Dave Marino, who re-focused the company on specialty high-performance car parts.
Having decided that car executives were even harder to deal with than military brass, Marino was replaced in favour of Mark Burgess.
Quickstep grew its revenue from 51.9m to $59m in 2017-18, with ebitda of $1.2m and a net loss of $2.9m compared with a $6.7m deficit previously.
Quickstep shares have marked time over the last year but have lost 67 percent of their value over the last five years, much to the chagrin of long term shareholders including Washington H Soul Pattinson.
Tim Boreham edits The New Criterion
Disclaimer: The companies covered in this article (unless disclosed) are not current clients of Independent Investment Research (IIR). Under no circumstances have there been any inducements or like made by the company mentioned to either IIR or the author. The views here are independent and have no nexus to IIR's core research offering. The views here are not recommendations and should not be considered as general advice in terms of stock recommendations in the ordinary sense.
ENDS
Never miss an update
Enjoy this wire? Hit the 'like' button to let us know. Stay up to date with my current content by
following me
below and you'll be notified every time I post a wire
Welcome to Livewire, Australia's most trusted source of investment insights and analysis.
---
To continue reading this wire and get unlimited access to Livewire, join for free now and become a more informed and confident investor.
Many readers will remember Boreham as author of the Criterion column in The Australian newspaper, for well over a decade. He also has more than three decades' experience of business reporting across three major publications.
---

Never miss an update
Get the latest insights from me in your inbox when they're published.
---
---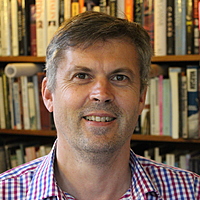 Editor of New Criterion
Independent Investment Research
Many readers will remember Boreham as author of the Criterion column in The Australian newspaper, for well over a decade. He also has more than three decades' experience of business reporting across three major publications.