The New Criterion: two retail suppliers to watch
---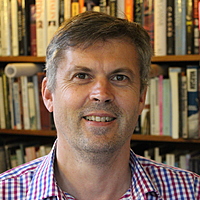 Tim Boreham
Independent Investment Research
McPherson's (MCP) $2.15
Being a supplier to the big bad supermarkets hasn't been a fun place over the last decade, as the supplier of prosaic items such as hair brushes and false eyelashes would attest.
But an old leopard can change its beauty spots: the 159 year old institution has spruced up its game, with a series of revamps and restructures finally delivering rewards to patient shareholders.
With stabilising earnings and debt under control, McPherson's is gaining favour for its generous dividend payouts and investors are taking notice.
Released on August 15 – a day when the market fell almost 3 per cent – the company's full year results pushed McPherson's shares up 5.5c, or 8 per cent.
This uplift was even more impressive, given the stock soared 19 per cent when the numbers were pre-announced on July 23.
Dubbed a "cracking set of results" by one broker, McPherson's underlying earnings grew 35 per cent to $13.7 million, on a 7 per cent revenue increase to $210m.
For the first time in years, the result was not blighted by abnormal losses.
"There are earnings and there are earnings and these are very high quality earnings," enthuses chief numbers man Paul Witheridge.
A former global Coca Cola exec, Laurie McAllister has overseen a multi-faceted renovation since he assumed the uncomfortable CEO role in late 2016.
The key pillar in the turnaround effort has been re-positioning the company as a supplier in the $17 billion body beautiful business. Or as McAllister puts it: "a stealth-like focus on health wellness and beauty."
McPherson's well-known offerings include skincare brand Dr Leewin's and the diverse A'kin, which purveys anything from hydrating water (is there any other kind?) to geranium and cedarwood deodorant.
The company has also shed low-margin agency businesses and has got rid of its misfit home appliance business that included the Euromaid and Baumatic brands.
While McPherson's remains a key supplier to the supermarkets it has also been bolstering its higher-margin shelf presence in the mega chemist chains.
Overall management has focused on its six biggest clients – Coles, Woolworths, Metcash, Priceline, Chemist Warehouse and the Terry White chemist chain.
Rather than haggling over margins and trading terms, McAllister says the company and the retailers are working harmoniously on joint business plans "to grow the pie collectively''.
China and other Asian export markets beckon, especially with the higher-end beauty products.
Management expects China sales to grow to $27m in 2019-20, from a standing start of $7m in 2018. McPherson's exclusive China agent ABM racked up $60m of Dr Leewin's sales, a far cry from the $400,000 achieved in 2016-17.
Across the board, McPherson's sales growth is outpacing the broader market in the grocery, health and beauty and household categories.
Marketing director Donna Chan singles out the Dr Leewin's brand which had an "absolutely phenomenal" year with 125 per cent revenue growth, outpacing the broader skincare market fourfold.
In China, one of its new collagen products sold 5000 units in 68 seconds.
Granted, McPherson's Multix-branded kitchen products – aluminium foil and cling wrap and baking paper – don't exactly get pulses racing beyond the Masterchef crowd.
But even this category is showing growth, thanks to the rollout of a green-friendly range of freezer and lunch bags. The number one supplier of cotton buds, Swisspers has also boosted its eco credentials by removing plastic stems from the devices.
Meanwhile, McPherson's key warehouse at Rosebery in inner Sydney is operating at only 50 per cent capacity.
In pre-tax terms, management guides to a 10 per cent earnings increment in the current year, despite the currency headwinds and relentless private label competition from the supermarkets.
As a goods importer, McPherson's regularly has been pummeled by a weak Aussie dollar, but this time around the company has hedged its currency needs for the next 12 months.
"We are also getting the benefit of lower commodity costs, particularly with Multix,'' says Witheridge.
McPherson's net debt has shrunk from $77m in 2015 to $7.5m, which bodes well for the company's ability to maintain a high dividend payout ratio while dispersing $20.7m of franking credits.
Despite the solid rerating the stock still trades on a yield of 5-6 per cent.
Funtastic (FUN) 4.5c
Can Buzz Lightyear and Woody come to the rescue of the beleaguered toy distributor?
As with McPherson's, fun has been a rare commodity at Funtastic despite its impressive portfolio of brands that includes Razor Scooters, Pillow Pets, Jojo Siwa, Chill Factor, Floaties and the rights to Toy Story 4 merchandise.
Despite years of underperformance, Funtastic remains well supported with Gerry Harvey, Lachlan Murdoch and Mathieson family (of pokies fame) gracing the register.
After the latest management revamp, the company is now being run by David Jackson, a former head of Britax Childcare, Sunbeam Corporation and Escor Group (a Smorgon family business).
It's also now chaired by former Myer chief Bernie Brookes, who replaced long-term helmsman Shane Tanner. "I love a challenge," says Brookes, who described Funtastic as a flagship brand that became a small one.
A bit like Myer really … .
The deep-pocketed support helped Funtastic raise $8.2m of equity to repay debt to National Australia Bank, which kindly forgave $16.7m in order to keep the company a-Floaties.
Funtastic has drifted in and out of underlying profitability, recording a $820,000 loss in the half-year to January 31, but a $2.5m surplus in 2017-18. Last year's collapse of Toys R Us – a key customer – didn't help.
As of the first half the company's debt stood at $1.6m compared with $19.5m a year earlier
Meanwhile, box office takings from Disney's Toy Story 4 this week crept over the $US1 billion mark, according the movie 'smash hit' status.
Funtastic's late September full-year results will reveal whether this box office success trickles down to ancillary merchandise sales and –crucially – the bottom line.
With Funtastic shares edged up from their 2c nadir in late June to 7.4c in early August, there's a sense that it will, although given the company's sub $12m market cap it's not exactly a case of 'infinity and beyond' for one of the bourse's perennial underdogs.
Tim Boreham edits The New Criterion
........
Disclaimer: The companies covered in this article (unless disclosed) are not current clients of Independent Investment Research (IIR). Under no circumstances have there been any inducements or like made by the company mentioned to either IIR or the author. The views here are independent and have no nexus to IIR's core research offering. The views here are not recommendations and should not be considered as general advice in terms of stock recommendations in the ordinary sense.
---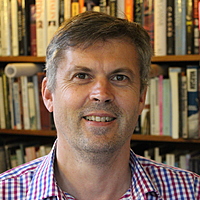 Editor of New Criterion
Independent Investment Research
Many readers will remember Boreham as author of the Criterion column in The Australian newspaper, for well over a decade. He also has more than three decades' experience of business reporting across three major publications.