The next leg of Lazard's energy play
---
Twelve months on, it is apparent that Hofflin and the Lazard Australian Equity team nailed it. 
Coal prices have quadrupled, crude oil has doubled with Whitehaven Coal and Woodside shares, Lazard's two preferred energy plays, rallying ~300% and ~40%, respectively. 
Investors in The Lazard Select Australian Equity Fund will have welcomed these results with the fund posting a 12-month return of ~47%.
Energy prices are also a driver of inflation, which is arguably the hottest topic of debate amongst market participants right now. As Hofflin told me:
"If the oil price doubles again from here to $170, for example, I think that will cause a global recession because it just destroys demand when prices go that high."
In this interview, Hofflin explains Lazard's outlook for energy prices and why they have been tilting their energy exposure towards gas. He also provides some thought-provoking insights on the broader risks that elevated energy prices create for the global economy.
Click on the player below to watch the interview or access an edited transcript below. 
Topics discussed
Two factors driving high prices in fossil fuels
What the next 12 months might hold for energy markets
Implications for the transition to renewable energy sources
Woodside and Whitehaven - buy, hold or sell?
The implications of high energy prices on inflation
Related Article
Equities
If you aren't long energy now, you probably never will be
Edited transcript
Can you break down the global energy situation for us?
Phil Hofflin: It's a very interesting time in energy and it's a very complex system, but we have spent a lot of time trying to understand the impact of the energy transition in terms of what has caused the shortages and high prices.
There are two factors:
A lot of underinvestment in fossil fuel energy around the world. Prices have been low, which usually reduces investment.
Many years and deep pressure on firms not to invest. This pressure comes from a combination of activists, governments, and sometimes even courts.
Overall, there has been underinvestment, but we need to understand, when we think about the energy transition, is that fossil fuels currently comprise around 80% of primary energy. 
Resources such as gas and oil have natural decline rates of between 5% and 7%. This means they run off rapidly unless you invest. 
So, given that we're not yet in a position where renewables can take over all the growth in energy demand around the world, we have to keep investing. This is what RBA deputy governor Guy Debelle said last week in a speech, that new fossil fuel investments are not inconsistent with a climate transition.
We need to keep investing, otherwise, our energy supplies will run off quite rapidly. And you've got to remember that this is in a world where, by 2050, we will have another 2 billion people on the planet. 
And we may have doubled the middle-class on this planet as well. So, base demand is still going to be increasing. The energy transition is a vast undertaking, so it will inevitably be fairly slow.
The enormous fiscal support and massive increase in money supply, which has led to increased demand for everything, including energy, is another reason why prices have spiked. And across some of the different regions of the world, there will be different dynamics. For example, in Europe, it is high.
In China, a gas shortage is pushing up coal prices. It's cultural, and the US is somewhat better positioned, partly because they are not as import-dependent. It is also because, under US President Trump, they really didn't do anything in terms of climate change.
Have the speed and confluence of factors driving energy prices surprised you?
We have been surprised because last year, we knew that these low prices were unsustainable, but they've gone from too low to really quite extraordinarily high. And they will not be maintained, particularly prices for our thermal coal and gas, which are really just at extraordinary levels. It's really only a question of how long will they remain high.
The lead indicator there is CAPEX. And so far as we can tell for 2022, CAPEX in that sector remains very low. 
So, the higher prices may last longer than they usually would. But it's fair to say that those extremes can't last for too long.
How do you think the oil story will play out in the coming year and where will prices go?
I'm not in the business of trying to forecast the oil price, because nobody knows. But the only thing I would say is that in Australia, we actually don't have that much direct exposure to oil itself. We have a lot more exposure in Australia to gas. And yes, a lot of the gas contracts are linked to oil, but they are separate markets and they have quite different dynamics in the long run. So the prices may eventually diverge between those two. 
Some examples include China increasing its recast facilities, its imported metals for LNG, by 100% from 2020 to 2025. They're clearly not going to increase all imports by 100% over that period.
And electric vehicles are clearly a negative for oil demand, but they're a positive for a baseload generation because we need more electricity. 
They're quite different dynamics. And when we look at the oil price today, which is around $85 a barrel, the spot gas market in Asia is trading at the equivalent of US$210 per barrel of oil. Prices have diverged quite a bit and they may continue to do that. 
Will higher energy prices drive greater investment into alternative renewable energy sources?
Normally you would expect them to do both. The risk is that there is no supply response in traditional fossil fuels. And in that case, the only way you can balance demand and supply is for prices to go so high that you destroy demand.
If the oil price doubles again from here to $170, for example, I think that will cause a global recession because it just destroys demand when prices go that high. 
Unless we get that supply, which would provide enormous incentives to switch from fossil fuels to alternatives and increase investment In renewables, it would be a perfect environment for the existing fossil fuel producers, with very high prices and low CAPEX. 
They would produce enormous cash flows, which some might reinvest in renewables. And some may not.
Are you a buy, hold or sell on the energy companies Whitehaven & Woodside?
Last year I called Whitehaven a special case, when it was trading at less than a dollar. Since then, it's tripled. But the company has also been transformed by these high prices. Whitehaven was going to earn more in this half than its entire share price. At spot values, the company may make an extraordinary $3 a share, from below $1 a price when we last spoke about it. This cashflow absolutely transforms the value of a company.
Now, we take a very conservative view of our valuation. We assume that the boom lasts exactly one year – history suggests they tend to be a bit longer and everything reverts to normal. At the end of that, we apply high discount rates. We leave 80% of the resources in the ground. We apply no value to things like Winchester South and take big discounts on the other assets, but really our valuation, and everybody's valuation for the stock, has gone up because of these phenomenal, transformational earnings.
So, we've sold three-quarters of our shares. We've lowered our weight, but we still own some Whitehaven stock. 
The intriguing possibility is that – and we've been attending a lot of calls with Chinese coal producers – and there seems to be a view emerging in China that the price may remain above $100 for thermal coal, though we use a much lower long-run price. We use about 77 cents via the exchange rate. If it really were a hundred dollars, Whitehaven, even on a normal year, earns about 50 cents, in which case you have a company that might make almost $3 upfront and then 50 cents forever.
That's worth a lot more than the current share price, but that would require a real change in the market that we're not really convinced of yet. And that's quite different in the sense that it's a much more stable, much less risky company. 
It too is at spot values on something like a 30% cashflow yield. So now, because most of their gaseous salt with oil in contracts, but that price has gone up by about 50% on spot prices. And as I mentioned earlier, spot prices in Asia are incredibly high.

Woodside is almost a better proposition now in terms of risk-reward than Whitehaven. There has of course been a big transaction in Woodside, which is buying the BHP petroleum assets, which changes the company quite a bit in several ways.
For the first time, they have some oil exposure and the exposure is fairly short data in the sense it's all upfront cash flow and they're buying it through a share issue, which is the major negative in this deal for the value of Woodside because they're using shares that themselves are quite cheap.
 It's very hard to do a good deal with scrip when your scrip is undervalued, but the assets they're buying are at a very reasonable price. 
After the transaction, I believe it will have a phenomenal balance sheet because they're doubling their assets and more than doubling their cashflow with the same debt.
Woodside is now able to decide their own fate in terms of the projects they can finance, such as projects like Scarborough. And of course, they're doing Senegal and the like, and interestingly enough, the deal in terms of the matrix closes on the 1 July in terms of the cash flow, these assets generate all the cash that's being earned by the high oil prices at the moment, which goes to Woodside.
It's an undervalued company with a phenomenal balance sheet. 
With energy prices being a key driver of inflation, what does this mean for the broader macro picture?
We don't use these types of macro-thematics to drive our views. But it's having an enormous impact on producer prices in China. There are over 10% currently – the numbers came out on Wednesday, up 14%, a price inflation, which incidentally was the highest since September 1974, which was the month after the enormous oil shock of 1974.
There's an enormous one-off push of inflation due to that. Of course, the risk with inflation is that high inflation itself can change inflation. If people act on those expectations, it becomes a self-fulfilling prophecy. 
Even short-term high inflation can trigger inflation itself, but by far the largest reason I think we need to be worried about inflation is that a lot of structural changes that have occurred recently suggest that perhaps we've come to the end of the low inflation.
We're seeing de-globalization, we're seeing tariffs, we're seeing a much greater emphasis on inequality, which means more social spending and more minimum wage increases.
And lastly, the enormous fiscal spending of last year. Of every $4 US dollars circulating around the world, more than $1 has been created since February 2020. There are many people telling us why labour markets are so tight. Since there is 35% more money in terms of US dollars racing around the world economy, that presumably also has some effect. 
If inflation becomes entrenched who will be the winners and losers in markets?
We have looked at the evidence and there was some academic work done that confirmed, as you might expect, that energy and resource stocks tend to do well in that sort of environment.
There is also a risk that if product prices go too high, we get a global recession. I think it's fair to say that if we get a significant rise in inflation, balance sheet financials might have a lot of problems. 
Banks suffer due to credit losses when interest rates rise, even though insurance companies with long-dated liabilities inflate. I think the other sector that would presumably do quite badly would be the more speculative high multiple stocks. And that will be really just because of the starting point, rather than on any particular economics.
Learn More about the Lazard Select Australian Equity Fund
Click on the Fund Card below to learn more about the philosophy, process, fees and performance of the Lazard Select Australian Equity Fund.
Managed Fund
Lazard Select Australian Equity Fund (W Class)
Australian Shares
........
Livewire gives readers access to information and educational content provided by financial services professionals and companies ("Livewire Contributors"). Livewire does not operate under an Australian financial services licence and relies on the exemption available under section 911A(2)(eb) of the Corporations Act 2001 (Cth) in respect of any advice given. Any advice on this site is general in nature and does not take into consideration your objectives, financial situation or needs. Before making a decision please consider these and any relevant Product Disclosure Statement. Livewire has commercial relationships with some Livewire Contributors.
---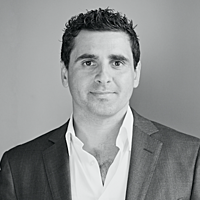 Co Founder
Livewire Markets
Livewire is Australia's #1 website for expert investment analysis. We work with leading investment professionals to deliver curated content that helps investors make confident and informed decisions. Safe investing and thanks for reading Livewire.
Expertise