The oil market's swing consumer
---
A turn higher in oil prices in coming months and quarters, if forthcoming, should result in considerably weaker Chinese demand growth, as the authorities scale back their aggressive stockpiling policies. Weak underlying Chinese oil consumption, as well as high inventory levels, suggest that reduced stockpiling activity could be reasonably sharp. That would meaningfully undermine the key source of the world's marginal demand for crude and add to global inventory levels, which continue to trend higher. A number of factors, though, question whether that new trend is about to begin – and should effectively serve as a 'cap' on oil prices. Those factors include i) high/rising global inventories; ii) ongoing US$ strength; iii) relatively weak global demand and; iv) the likely increase in US shale oil production once prices reach between $50 to $60 per barrel. Watch the short video below from Senior Strategist, Harry Colvin.
---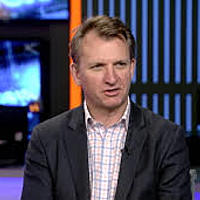 CEO & Chief Market Strategist
Longview Economics
Longview Economics, founded in 2003 by Chris Watling, is an independent research house based in London, providing three distinct yet interrelated groups of research products: Short and medium term market timing; Long term global asset allocation...
Expertise