The power of a strong result
---
The intraday price response to a result that beats (or misses) expectations is often just the start, and prices can trend for weeks after. So keep your eyes on the Livewire website for first-to-market fund manager commentary on results from 30 stocks of interest through August reporting season. 
Chris Prunty from QVG was first up on Credit Corp's result which he gave the thumbs up to. It gained almost 8% on day 1, and another 10% since. Hugh Dive at Atlas was positive on CBA's results and the shares likewise gained on day 1 and kept going.
Friday saw Montgomery IM discuss REA, Blackmore look at Newscorp, and Wilson AM review James Hardie, and APN read through Aventus, some of which had big first-day moves.
Access the full listing of their commentary here, and check in next week for exclusive manager views on results for stocks including Telstra, CSL, JB Hifi and Domino's.   
---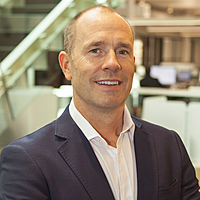 Alex happily served as Livewire's Content Director for the last four years, using a decade of industry experience to deliver the most valuable, and readable, market insights to all Australian investors.
Expertise