The power of Wix takes website design to the masses
---
It's hard to imagine operating a business in today's world without an online presence. For many businesses, this begins with having a website.
Today, there are nearly 2 billion websites and growing, with about 500,000 being created every day. A website is a critical foundation for businesses as it often acts as the first point of digital contact for customers.
Having a website that looks good versus one that looks more akin to a high school project can mean the difference between gaining or losing a customer.
Building a website has historically been the domain of expert web design and development consultants which requires a substantial investment (often well into the tens of thousands) and time (months) to build a quality website.
This can be a dealbreaker, particularly for smaller businesses. This is where easy to use website builder, Wix comes in. With Wix, you can now create a professional looking website in a matter of hours (or even minutes!) with no coding or prior experience required.

Wix operates a freemium model, meaning you can create and operate your own website for zero cost forever. However, additional features will require an upgrade to paid subscription plans.
Even so, the paid plans are highly affordable, with the average customer spending just $200 or so per annum. Founded in 2006, Wix now has over 210 million registered users of which 5.5 million are paying users.
Wix exhibits many of the qualities we look for in a business:
Long growth runway: Wix accounts for a small fraction of the website creation market with plenty of room to gain market share in a growing end market. Even among its existing registered user base, less than 3% of users have been monetised. Its app market and expanding functionalities also offers room to increase its addressable market.
Compelling value proposition: Offers an easy to use, value for money and quality product. High revenue retention ratio of more than 110% demonstrates its value proposition.
High switching costs: Anyone who has ever attempted to move their website knows it's a pain to change! Also, is it worth the hassle when it only costs $200 a year?
Scale advantage: Wix is the leader in the DIY website creation market which allows it to spend more on research and development to improve its offering to users which in turns attracts more users and improves its unit economics.
Attractive business model: Majority of revenues are subscription based which provides superior visibility. Its freemium model also provides an easier path for new users to join and lowers customer acquisition costs.
The stock has recently come under pressure as growth decelerates from the COVID-19 driven bump, and margins contract due to a shift in revenue mix and continued reinvestment into the business.
The stock trades at about 7 times revenue and is one of the rare stocks that has the combination of growing revenues at a healthy 20% clip while being cashflow positive.
We took advantage of the share price weakness as we see this as a transient period that does not alter the longer-term attraction of Wix as a business.
---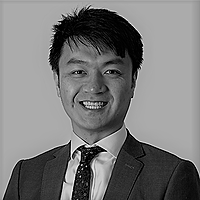 Portfolio Manager
Fiftyone Capital
Portfolio Manager for the Progressive Global Fund at Fiftyone Capital
Expertise