The Race that Stops a (Financial) Nation and the weird world of European interest rates
---
The first Tuesday in November can only mean one thing for those who are inclined to betting on uncertain outcomes that involve people and data but don't like horses: a 'live' Reserve Bank of Australia (RBA) meeting. Odds in the Futures market were paying 5-1 on a rate cut as recently as last week, but today's data has seen this come in to closer to 50/50. Our blog this week tortures the racing analogy ahead of next week's RBA meeting as we look at what factors may influence the RBA's decision next week and in coming meetings. We also touch on what may be 'world's best practice' in monetary policy: the weird world of Swiss interest rates where investors put money to work to happily have a guaranteed 'default' in the sense they won't get all their principal back. This is where the ECB seems to be going and where we all may end up one day! 
For the full details please see (VIEW LINK)
---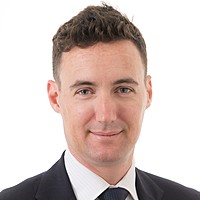 Co Head Global Equities (ex-Asia)
Ellerston Capital
Chad co-founded Morphic Asset Management in 2012. As a stock picker Chad is also a generalist but has strong regional knowledge of Europe and the Americas. He has also been awarded the CFA Charter.
Expertise