The small caps bringing top quality for the long haul
---
Adding exposure to smaller companies in any portfolio brings a certain amount of risk, but as Justin Woerner from Elston Asset Management points out, some additional exposure to small caps can also provide broader benefits across securities, sectors and investment themes – especially as these tend to be separate from the Top 100.
"We see our strategy as a satellite addition to what is a core larger-cap holding. Adding emerging leaders provides diversification, access to a higher growth segment of the market, and round out that overall Australian equities exposure."
In this wire, Woerner explains why concentrating on those long-term fundamentals for a portfolio of emerging small-cap leaders can actually help navigate short-term market risks - and how one emerging market leader meets the criteria to expand both at home and abroad.
Edited Transcript

What do you see as your differentiation to the market?
We think the portfolio and the strategy is differentiated in several different ways. First of all, we run a very concentrated, active portfolio, so we've got between 15, 25 holdings. That means we can be very different to the underlying index. We've got a very high active share running at about 90% so that basically means that 90% of our portfolio is different to the index. That gives us a very strong ability to be able to outperform longer term. We're long-term buy and holders of security so we just focus on the longer term fundamentals rather than the short term timing of the market. We think that gives us another advantage to be able to generate longer term outperformance.
Why should small cap companies be included in a portfolio?
We probably see this particular strategy within the broader context of a client's portfolio as being a satellite addition to what may be a more core larger cap holding. So we think that adding emerging leaders or adding ex-100 portfolio into a client's portfolio provides the ability to increase diversification, to gain access to a higher growth segment of the market. And just to really round out that overall Australian equities exposure.
How do you manage risk in asset management?
We view risk as being the permanent loss of capital. We try to avoid that in several different ways. Our focus is on what we consider to be higher quality businesses, and then also taking that longer term fundamentals view. So if we think about potentially why we might lose capital or permanently lose capital, then we're really coming down to a few things. There could be increasing competition, pricing pressure, so we invest in businesses that have sustainable competitive advantages. There may be a lack of growth, so we invest in companies that are operating in large industries that have large addressable markets with structural tailwinds sitting behind them. There could be regulatory interference, so we avoid regulatory risk. There could be credit risks, so we invest in businesses that have low levels of gearing. Across the portfolio, we sit in a net cash position. So we think really just being able to focus on these longer term fundamentals, hold a portfolio of concentrated businesses, which we really understand, adds to and helps us with that risk management process.

How do you balance short term concerns against your longer-term horizon?
We tend to select businesses which potentially are already market leaders, but in markets which are in a very niche position, they may be very early stage markets. So if you think about Audinate as one of our holdings, that's a business that works in the AV market. It basically does away with all of the cables that you normally see on stage productions. And now, that's a very large market, globally, but the digitalisation of that market is very early stage. And they currently lead that market, but we see them really as being an industry leader over the next five to 10 years. So whilst they're not market leaders of large markets at the moment, we do expect those markets to continue to grow and for them to be larger leaders in the future.
Is there a company which ticks all the boxes?
One of the companies that tick a lot of the boxes for us is Beacon Lighting. If you look at the historical financials, they tend to suggest it's a high-quality business. It's got a gross margin in the mid 60s, it's got a return on equity in excess of 20%, an interest cover of x10, a robust history of sales growth and it's in a net cash position. So we really like the historical financials of this business but we're also very attracted to the future fundamentals. It's the clear market leader domestically, it has a store network of close to 120 outlets which is vastly greater than the number two player in the domestic market which only has seven stores. We really like management, we think they've got a really strong ability to expand that store network, but also convert about 30% of those stores into higher-yielding superstores. And then we're also attracted to the international opportunities. We think they've got the ability to expand their international sales, especially within the US market, where that ceiling fan market is underpenetrated and vastly undersold. 
Australian Emerging Leaders
Elston Asset Management strive to identify businesses which fall into their identified sweet spot - high quality, lower risk and purchasable at a reasonable price. Find out more here.


---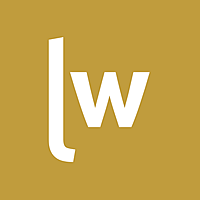 Livewire Exclusive brings you exclusive content from a wide range of leading fund managers and investment professionals.
Expertise