The time to buy small caps is close
---
We are currently witnessing a turning point for small caps. However investors should wait for the final tax loss selling of FY17 to subside in late June before committing. Post 30 June we expect small caps to have a strong period in both an absolute sense and versus large caps. Both industrials and resources can move higher in a somewhat coordinated fashion as money will continue to chase value in resources and chase the structural growth stories in industrials. Valuation anomalies are more common in industrials, where in some instances high short-term growth expectations are driving valuations above long term fundamentals. These stocks need to be avoided.
For the small companies sector to make up ground, small caps first need risk appetite to improve across the Australian market. There appears to be a high probability of this occurring in the second half of 2017 as investors are still carrying high levels of cash and are positioned for a market correction. Equities however, have continued to grind higher and this bull market is still to see the final euphoric "melt up" stage that normally marks the high. We expect the recent dovish move in bond markets to gradually unwind and while global growth momentum is slowing, it is still relatively solid and synchronised and in our view supportive of more risk on positioning in the second half of the year. This should see money flow back into small caps where superior growth can be found versus some of the more structurally challenged large caps.  
As an example of a stock that has been unfairly sold down, Imdex (IMD) has under-performed its mining services peer group over the last few months and is ripe for a move higher. In May, ALQ confirmed it was seeing a continuing and broadening upswing in global minerals exploration with ALQ's mineral samples volume up +23%, pricing stabilising and exploration/greenfield drilling now 25% of volumes up from 0% just 12 months ago. Now that IMD has exited its non-core businesses it provides investors a pure play exposure to this increased global drilling activity. Both ALQ and ASL have surged 20% since the ALQ update, however IMD, due to its smaller market cap (~$200m) and tighter liquidity is broadly flat (refer chart). This provides investors with an opportunity to make money as the liquidity discount has expanded too far. IMD trades on a forward P/E of 12x, has net cash on balance sheet and is likely to exceed consensus earnings in our view.  
---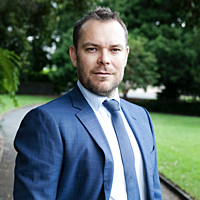 Portfolio Manager
Eley Griffiths Group
David Allingham is a Portfolio Manager at Eley Griffiths Group and has over 16 years' experience analysing small and emerging companies at Eley Griffiths Group. Prior to joining EGG in 2004, David worked in marketing at EMI Music Australia. David...
Expertise