The ultimate guide to data feeds and stock tips
---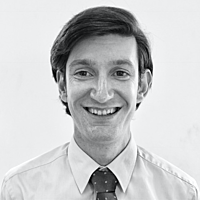 Patrick Poke
Livewire Markets
One of the biggest problems facing retail investors is accessing quality information. Sure, you can look through the last five annual reports and manually extract the data, but this is tedious and time consuming. Free services like Yahoo Finance offer some help, but the data quality is often low, and the information limited. So, what can the average investor do to help level the playing field with the pros? Many turn to data and stock tipping services to make their processes more efficient. They may come at a cost, but the ability to quickly and accurately filter lists of stocks can be invaluable for the time-poor investor. However, the range of different services available can be overwhelming at first. This guide seeks to provide the relevant information to help you find the right subscription.
What features do I need?
There is no one-size-fits all solution for this problem. Some investors want to filter stocks, others want strategic advice, others still may want trading advice. While most of the services available will cover two or three key features, there is significant variation between their offerings.
Common key features:
Buy and Sell advice
Historical financial data
Forecast financial data
Stock valuations
Strategic advice
Filtering tools
Model portfolios
The Options
Market Matters
This service offers trading advice, model portfolios, and twice-daily reports. The service includes price targets for both buying and selling, including fundamental and technical analysis. In addition to their "flagship" Platinum Portfolio, they also offer an Income Portfolio for those more focused on dividends, and occasional short-term trading ideas. It's run by James Gerrish, who's also a Senior Investment Advisor at Shaw and Partners, and a regular contributor to Livewire. 
Key features:
Twice daily market reports
Model portfolios
Buy/Sell alerts
Buy/Sell recommendations, including target prices
Technical analysis
Answers subscriber-submitted questions weekly.
Price: $1238 for one year ($103 per month), or $1993 for two years ($83 per month).
Marcus Today
As a former broker with 20 years experience, Marcus Padley offers some unique insights into the industry and stock market. The focus here is again on education. While many of the services here might offer one or two model portfolios, Marcus Today has five different portfolios to suit different investors. Marcus Padley also contributes to Livewire. 
Key features:
Marcus Today "Stock Box", which provides a plethora of relevant data in an easy-to-understand format
End of day updates and a weekly summary
Five model portfolios: Trading, Growth, Income, Top 50, and Small Stocks
Emphasis on getting the timing right
A daily record of broker recommendations
A weekly Excel spreadsheet with stats on over 500 companies, updated weekly.
Pricing: $75 for one month, $756 for one year ($63 per month), or $1,392 for two years ($58 per month)
FNArena
This is one of the more educational options on the list, with a strong focus on investment strategy. Unlike some of the other options here, FNArena does not provide advice, but instead empowers investors with the information they need to make decisions. Instead of taking broker ratings at face value, they instead focus on the effect that broker ratings changes tend to have on subsequent price movements. FNArena Editor, Rudi Filapek-Vandyck, also contributes to Livewire. 
Key features:
Model portfolios
Broker consensus price targets and earnings forecasts
Regular reports on investing themes
Daily market news and data
Commodities reports
Company results monitor.
Pricing: $60 for one month, or $420 for one year ($35 per month)
Skaffold
This fully automated system means you'll always be up-to-date with the latest information. Co-founded by Roger Montgomery of Montgomery Investment Management, the focus here in on quality and value. The graphic displays of data in this service are visually pleasing and allow for clear communication, though they do lack precision.
Key features:
Coverage of all ASX stocks
Coverage of 2,000 global stocks
Ratings (A1 through to C5) on every stock
Forecast earnings and valuations
Historical financial data
Stock filtering and side by side comparisons
Pricing: $99 for one month, $880 for one year ($73 per month).
StocksInValue
This tool is aimed squarely at long-term value investors, so you won't find complicated charting tools here. SIV provides valuations for hundreds of different ASX stocks, as well as analyst insights from the Clime Investment Management team. The real stand-out here though is their excellent stock filtering tool, which lets you combine dozens of different metrics to create custom screens.
Key features:
Detailed and customisable stock filtering tool
Analyst opinions and results reviews
Company valuations
Historical financial data
Analyst forecasts (proprietary)
Model portfolios
Macroeconomic analysis
Price: $1,195 for one year ($99 per month), or $2,250 for three years ($62.50 per month)
WebIRESS
While Iress is generally considered a professional-level program, some brokers offer access for retail clients. Some brokers (e.g. CommSec) even offer it for free for active traders.
You won't get Buy and Sell advice or forecasts, but for experienced investors and traders looking to make their own decisions, this is a high-quality option.
Key features:
Real-time quotes and market data
Detailed charting tools
Detailed historical financial data
Integrated trading
Price: Varies by broker, but full price is approx. $80 per month.
Intelligent Investor
This service has been around for nearly 20 years. Its alumni include both Steve Johnson, now CIO of Forager Funds, and Nathan Bell, now Head of Research at Peter MacGregor. The focus again is on education, with a 'keep it simple' approach that's great for newer investors. 
Key features:
Buy, Hold, and Sell recommendations
Detailed research
Two model portfolios - growth, and income
Analyst Q&As - submit your queries to be answered by their analysts
Special reports on investment opportunities and risks
Portfolio Manager tool to track all your assets in one location. 
Price: $77 for one month, or $219 for one quarter ($73 per month)
Under The Radar
One of the more unique offerings on the list, this is the only service here that focusses on a particular part of the market; small caps. Another differentiation for this service is its utilisation of small cap fund managers such as Geoff Wilson and Mike Taylor. If your primary focus is investing outside the top 50, this is well worth a look.
Key features:
Focus on small caps
Buy and Sell recommendations
Weekly small cap reports
Model portfolio
Comments and analysis from industry experts and small cap managers
Investment committee with small cap experts including Karl Siegling and Geoff Wilson
Pricing: $49 for one month, $487 for one year ($41 per month).
Give me free stuff
While paid services are usually worth the investment, sometimes you just need a few tidbits of information, and free will do. Here's a quick list of some free services:
See upcoming dividends and dividend histories for ASX companies at dividends.com.au
For lists of the various S&P/ASX indicies, as well as charts, and some company-level data, marketindex.com.au has you covered
If you're looking for price information, investing.com provides commodity prices, stock prices, and index prices from all over the world. 
Never miss an update
Enjoy this wire? Hit the 'like' button to let us know. Stay up to date with my current content by
following me
below and you'll be notified every time I post a wire
Welcome to Livewire, Australia's most trusted source of investment insights and analysis.
---
To continue reading this wire and get unlimited access to Livewire, join for free now and become a more informed and confident investor.
Patrick was one of Livewire's first employees, joining in 2015 after nearly a decade working in insurance, superannuation, and retail banking. He is passionate about investing, with a particular interest in Australian small-caps.
---

Never miss an update
Get the latest insights from me in your inbox when they're published.
---
---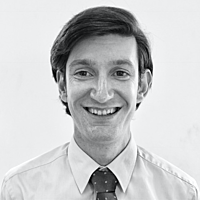 Managing Editor
Livewire Markets
Patrick was one of Livewire's first employees, joining in 2015 after nearly a decade working in insurance, superannuation, and retail banking. He is passionate about investing, with a particular interest in Australian small-caps.
Expertise
No areas of expertise