There's been a surge in silver investment, with coin sales up strongly in the US and flows into silver ETPs also close to record levels
---
There's been a surge in silver investment, with coin sales up strongly in the US and flows into silver ETPs also close to record levels. ETF Securities saw US$139m of flows into long silver ETPs last week, just shy of the highest flows into the products seen in August 2013. The U.S. Mint has sold 599,000 ounces of silver coins so far during March, according to figures on the Mint's website. At that rate, total sales for the month would be 12,579,000 ounces, up 274.8% from a year earlier.
---

Follow Gavin Wendt's wires
---
---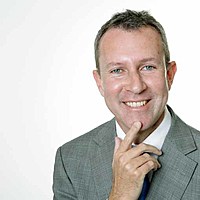 Founding Director
MineLife
Gavin has been a senior resources analyst following the mining and energy sectors for the past 25 years, working with Intersuisse and Fat Prophets. He is also the Executive Director, Mining & Metals with Independent Investment Research (IIR).
Expertise