There's no such thing as bad publicity (apparently)
---
The phrase 'There's no such thing as bad publicity' is the notion that all mentions in the media aid a person's cause, even if they put them in a bad light, coined by Phineas T. Barnum, the 19th century American showman and circus owner. 
In a recent Livewire Buy/Hold/Sell panel on LICs, Chris Brycki from Stockspot puts a sell on all five LICs mentioned during the panel, bashing active management over passive management. It's not good, however, for Livewire's readers looking for balanced views. This wire looks at one example by putting down some facts. You decide.

One of the LICs he put a "SELL" on is Plato Income Maximiser (ASX:PL8). Firstly, Stockspot claim that you "need to pay eight times as much to get access to this active fund than a dividend themed ETF''. PL8 charges a management fee of 0.8% and no performance fee. This would suggest there's an ETF alternative with a fee of 0.1%. Wrong. In fact the passive ETFs with an Australian equity dividend yield strategy like IHD, RDV, SYI and VHY have fees that are all around 0.3%. The active ETFs with an Australian equity dividend yield strategy like HVST and SWTZ have fees around 0.9%, more expensive even than PL8.
Secondly, and probably more harmful to readers, is the following comment; "I don't think dividend chasing is a smart strategy. You've got to look at a total return basis. And for me, it's an avoid. Just use an index dividend-focused ETF instead ". Wrong. Lets instead look (again) at the facts. The chart below off Bloomberg shows the total net return (as Chris recommends we look at), including capital return and distributions, net of fees, of PL8 (a dividend focused LIC) against the largest "index dividend-focused ETF", the Vanguard Australian Shares High Yield ETF (ASX:VHY) and the largest active ETF with an Australian equity dividend yield strategy, the Betashares Australian Dividend Harvester Fund (ASX:HVST).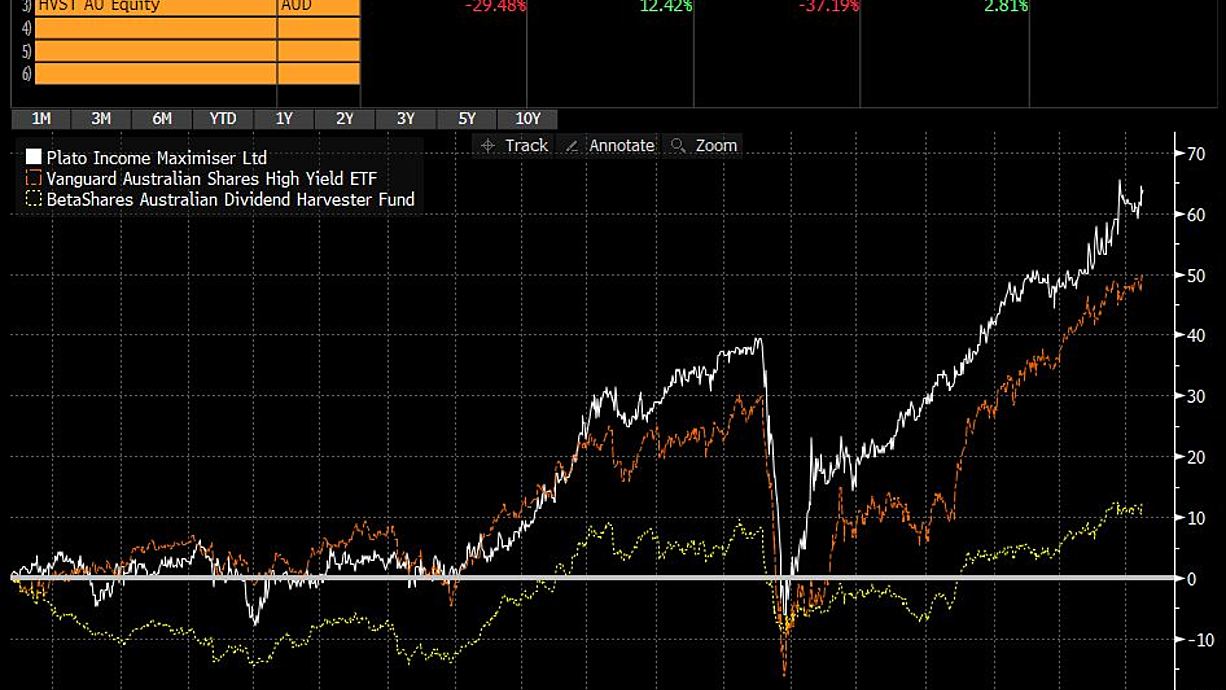 As an actively managed LIC, PL8's total return (after fees) is in white and comes in at 63.7% compared to the passive ETF VHY in red at 49.6% (which as an aside is the best performing of the passive dividend ETFs over this period so it's not cherry-picking) and the active ETF HVST in yellow at 12.4%. All performance is since the common inception date of 5 May 2017 until 23 July 2021 (the date of the buy/hold/sell panel). This is nearly a full four year period, arguably not a full investment cycle, but there's been some pretty serious ups and downs for markets and dividends over that period so a decent test. 
This example neatly portrays what I think is a more balanced view, a view I think is consistent with where the asset management and advice industry has "moved on" to. Active is not always better than passive (VHY has beaten HVST) and passive is not always better than active (PL8 has beaten VHY). Both can co-exist in an investor's portfolio and can serve different and complimentary roles. Passive gives you certainty (well not always) of an index return less fees. Active gives you the opportunity (but not the certainty) to outperform an index/objective after fees. Skilled active managers that can do this deserve a place in a client's portfolio. Not all can but many can in the same way that not all shares can outperform the market. Good investing is not only about buying the market at the lowest possible fee. 
In this example, Plato (the Manager of PL8) have proven their active skill and investors have been better off in PL8 than a dividend-focused index ETF. In the same way, some investors are better served by in-person / full service advice rather than robo-advice. But hey, I guess there's no such thing as bad publicity.  
Disclosure
Note the author is an employee of Pinnacle Investment Management, the distribution partner for Plato and PL8, and owns PL8 in his personal capacity (including a number of other LICs, active ETFs and passive ETFs)
........
This communication was prepared by Pinnacle Investment Management Limited (ABN 66 109 659 109 AFSL 322140) ('Pinnacle'). Past performance is for illustrative purposes only and is not indicative of future performance. Unless otherwise specified, all amounts are in Australian Dollars (AUD). This communication is for general information only and was prepared for multiple distribution. Whilst Pinnacle believe the information contained in this communication is reliable, no warranty is given as to its accuracy, reliability or completeness and persons relying on this information do so at their own risk. Subject to any liability which cannot be excluded under the relevant laws, Pinnacle disclaim all liability to any person relying on the information contained in this communication in respect of any loss or damage (including consequential loss or damage), however caused, which may be suffered or arise directly or indirectly in respect of such information. The information is not intended as a securities recommendation or statement of opinion intended to influence a person or persons in making a decision in relation to investment. The information in this communication has been prepared without taking account of any person's objectives, financial situation or needs. Any persons relying on this information should obtain professional advice before doing so. The issuer is not licensed to provide financial product advice. Please consult your financial adviser before making a decision. Any opinions and forecasts reflect the judgment and assumptions of Pinnacle and its representatives on the basis of information at the date of publication and may later change without notice. Any projections contained in this presentation are estimates only and may not be realised in the future. The information is not intended as a securities recommendation or statement of opinion intended to influence a person or persons in making a decision in relation to investment. Unauthorised use, copying, distribution, replication, posting, transmitting, publication, display, or reproduction in whole or in part of the information contained in this communication is prohibited without obtaining prior written permission from Pinnacle. Pinnacle and its associates may have interests in financial products and may receive fees from companies referred to during this communication.
---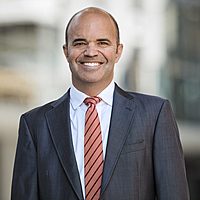 Director
Pinnacle Investment Management Limited
Chris is part of the Pinnacle executive management team and responsible for driving the listed products business. Pinnacle's mission is to establish, grow and sustain a diverse and complementary stable of world-class, specialist investment managers
Expertise