Think twice about who you chase for yield
---
One of the biggest concerns for Ronald Temple of Lazard Asset Management is that in the desperation to boost yield, investors may be taking risks that they do not fully understand.

Specifically, he points to products like leveraged loans and the US credit sector where there's been an explosion in issuance of triple-B rated credit bonds – debt of the lowest quality within the investment grade universe.
"Over half of investment grade credit in the US corporate bond market is triple-B rated. This is the bottom rung – a one notch downgrade from triple-B and you're no longer investment grade. We're talking about over US$3 trillion of triple-B bonds."
While this trade may make sense in the short-term for higher incremental income and potential gains from yield compression, investors' capital is in the hands of issuers of questionable financial strength.
Here, Ron urges investors to think twice about the risks they're taking and also shares the signs he's watching for that could cause poorly rated bonds to burst and cause a recession.
Want to learn more?
Stay up to date with Ron's thoughts on the key issues shaping the global economy and financial markets by hitting the follow button here. 
---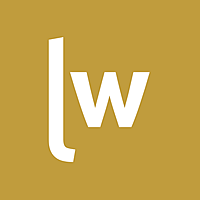 Livewire Exclusive brings you exclusive content from a wide range of leading fund managers and investment professionals.
Expertise