One small cap with market leading potential
---
One attraction of investing small caps is the potential to uncover one of those rare gems that start small and go on to become big caps. Stocks like Magellan, Fortescue and SEEK spring to mind. Livewire asked Marcus Burns from Spheria for one company he thinks has market-leading potential. 
Class (ASX:CL1)
At ~$360 million market cap, Class (ASX:CL1) is only a small company today, but Marcus Burns from Spheria Asset Management says this cloud-based software provider could be an industry leader in the years to come.
Class provides administration software for the growing self-managed superannuation sector. As adoption of cloud-based technologies are increasing, Class has captured significant market share from its leading competitor. Burns says that over the medium term, Class could capture up to 50% of the market.
Looking for professionally managed exposure to emerging companies?
Spheria Emerging Companies Limited (ASX:SEC) is a limited opportunity to invest in an actively managed , Australian and New Zealand portfolio, designed for investors seeking capital growth and portfolio diversification.
For more information click here
---

Follow Marcus Burns's wires
---
---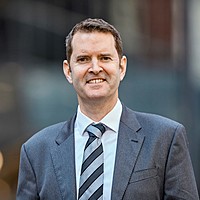 Portfolio Manager
Spheria
Marcus Burns is a portfolio manager at Spheria Asset Management and is a co-founder of the firm. He has managed Australian, European and global equity portfolios out of Australia and London through volatile market cycles for over 20 years. Marcus...
Expertise