Three key questions for 2017
---
In this report, William Low, Nikko's Head of Global Equities, asks three key questions: 1) With global equities almost back to new highs, should we treat this as a sign of optimism, or a cause for concern in 2017; 2) Value investing appears to be back in fashion - How is that impacting our investment strategy; 3) What have we changed in our portfolios and what stocks are likely to be key to our performance in 2017?
On the topic of value investing William states: Our definition of value is a share price that does not fully reflect the future growth in cash flows and returns that will be delivered to shareholders. This is a key component of what we describe as Future Quality and is an essential part of our investment process.
We have been highlighting for some time that valuations for defensive growth and yield stocks have become very richly valued versus the overall market, with the QE environment conditioning investors to behave irrationally.
The rise in bond yields in recent months has revealed this reality, with returns being dominated by the convergence of valuations between bond proxies (typically within Consumer Staples, Utilities, Telecommunications, Healthcare and REITS), and those stocks where risk premiums had previously been elevated due to deflation concerns, Financials in particular.
You can access the full report here:  (VIEW LINK)
---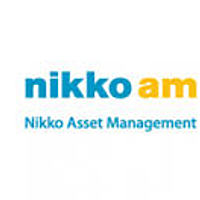 Nikko Asset Management is one of Asia's largest asset managers, providing high-conviction, active fund management across a range of Equity, Fixed Income, Multi-Asset and Alternative strategies. In April 2021, Yarra Capital Management acquired...
Expertise