Three potential areas of upside for New Hope
---
New Hope Coal produces high calorific value thermal coal with relatively low impurities. The majority of its product is exported to Asia and sold to electricity producers. This type of coal is expected to command a premium in the long term because it allows power plants to operate more efficiently and reduce emissions.
New Hope's key assets are the New Acland mine in Queensland and a 40% stake in the Bengalla mine in NSW. Bengalla is one of the largest, lowest cost thermal coal mines in Australia. New Hope acquired its interest in Bengalla from Rio Tinto in early 2016, when the seaborne thermal coal price was approximately 50% lower than it is today.
We see three potential areas of upside for New Hope:
Continued thermal coal price strength. A substantial government-mandated rationalisation of the Chinese coal mining industry has resulted in reduced supply, which has increased demand for seaborne coal.
New Hope is seeking a permit for an extension to its New Acland mine in Queensland. If permitted, the mine's life could be extended by up to 10 years.
The company could increase its ownership in the Bengalla mine. New Hope currently owns 40% of the operation. Wesfarmers, which also holds 40%, has indicated it will consider selling its stake.
For further insights from Perpetual please visit our website
---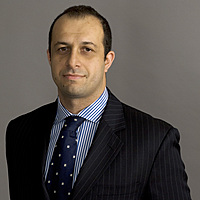 Deputy Head of Equities
Perpetual Asset Management (Australia)
Vince is the Deputy Head of Equities at Perpetual Asset Management Australia and is the Portfolio Manager for Australian Share, Geared Australian Share and the Perpetual Equity Investment Company Limited (ASX:PIC).
Expertise