Three wires that caught my eye this week
---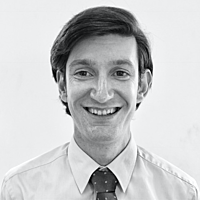 Patrick Poke
Livewire Markets
2017: Adapt or perish
This will be the final edition of the Livewire Weekly for this year; following a 3-week break, I'll return to you on January 14th. The end of year is a time to pause and reflect, and take a look into the year ahead. In this spirit, Fidelity Investments has provided their monster 28-page outlook for 2017. The report covers everything from stocks to alternatives; from the US to emerging markets. Well worth a read as you prepare your portfolio for 2017.  (VIEW LINK)
High quality opportunities are emerging
How the mighty have fallen! The end of 2016 has seen big falls in a range of stocks perceived as high-quality, including iSentia, Sirtex, and TPG. In fact, the worst performing stocks in the ASX200 have been some of the best performers in prior years! While nobody likes watching their investments drop in price, it means that some of these stocks are now 'on sale.' Andrew Mitchell from Ophir Asset Management said they're "genuinely excited by some of the opportunities currently on offer." One of those opportunities is Smart Group, with a 14x price-to-earnings ratio and 30% return on equity. "We don't get opportunities like that every day."  (VIEW LINK)
Buy Hold Sell: Financials ripping higher
In our last episode of Buy Hold Sell for the year, John Murray from Perennial Value Management and Vince Pezzullo from Perpetual Equity Investment Company dive into five financials from the big end of town. Since the US election, financials have been on a tear, with the financials (ex-property trusts) up more than double the broader ASX200. Is CBA good value? Is QBE due for a better year? You can watch the video or read the transcript below to find out. Hosted by Matthew Kidman from Centennial Funds.  (VIEW LINK)
Chart of the week
What did the Fed say this time last year?
This time last year, Federal Reserve members expected the Fed Fund Rate to have climbed 1.23% by now (on a weighted average basis). They have obviously missed this by a mile, but they are yet again giving guidance of multiple hikes for the year ahead. Looking at their new dot plot chart, therefore, stirs up some deja vu. Last year's chart is below for reference...
[FOMC dot plot 2015.PNG]
Get the most important stories of the week each Saturday morning:  (VIEW LINK)
---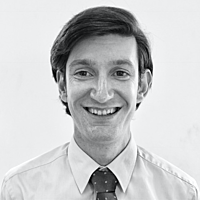 Managing Editor
Livewire Markets
Patrick was one of Livewire's first employees, joining in 2015 after nearly a decade working in insurance, superannuation, and retail banking. He is passionate about investing, with a particular interest in Australian small-caps.
Expertise
No areas of expertise