Time for income investors to re-tool
---
Income investors have never had it so tough. Not only are the yields on everything from term deposits to bank stocks plumbing new lows, but volatility is rising making the prospect of taking on more risk to meet objectives all the more daunting. There is a solution, but it requires income investors to re-tool.
A decade ago, the task of an income investor was straight forward. A simple deposit into a one-year term deposit at a local bank generated 6% in income. One asset; one manager; no active fees. That 6% has now turned into 0.35%. Suddenly, the passive, single strategy road to income is no longer accessible.
Navigating an alternative path to a higher income will require two critical tools - diversification and active management - two things income investors probably didn't need to think too much about previously. But the more challenging path ahead will require these tools if income investors are to avoid volatility-inspired motion sickness.
Negative yielding bonds
The world's pile of debt with a negative yield, that is, bonds that cost investor's money simply by holding them, has reached a new record of $17 trillion (equivalent to one-quarter of all bonds outstanding). Japan, the UK and Europe are now selling short-term government bonds at a negative yield.
Potential returns across the bond market have become increasingly scarce following the COVID crisis and record asset purchases by central banks. With central bank buying set to remain a feature of monetary policymaking for several years to come, the mountain of negative-yielding debt will likely climb further.
Source: Bloomberg. Data as at 30/11/20.
A volatile year
2020 saw financial market volatility rise significantly. This can best be seen in the percentage of trading days in US equities that generated a return greater than 1%. In 2020 this percentage rose to 63% from 22% in 2019. Measured on this basis, volatility hasn't been this high since 1938.
The increase in volatility in 2020 reflects the extreme level of uncertainty the COVID-19 crisis presented to investors. Economic outcomes during the year were a function of how governments responded to rising case numbers, which in themselves were difficult to predict. The development of an effective vaccine has significantly addressed this uncertainty so volatility should be lower in 2021.
Source: Bloomberg, Escala Partners. Data as at 3/12/20.
Tools to meet the challenge: Diversification and Active Management
The path ahead for income investors will require skills in risk management as well as skills in return management. For risk management, the best tool on offer is diversification. A portfolio that is 100% invested in Australian shares will have more than double the volatility of a portfolio that is invested across a diverse range of equities and bonds despite both generating the same return (chart below).
For return management, the best tool on offer is active management. After accounting for fees, a portfolio that is invested in active funds will have a 30% higher return than a portfolio invested in passive ETFs despite both portfolios being set at the same level of risk.
Source: Escala Partners. Data as at 31 October 2020.
Low yields are here to stay for some time. The challenge for investors, particularly income investors, will be in achieving target returns without going off course. Being equipped with the right tools will help meet that challenge.
Never miss an update
Enjoy this wire? Hit the 'like' button to let us know. Stay up to date with my content by hitting the 'follow' button above and you'll be notified every time I post a wire.
Not already a Livewire member?
Sign up today to get free access to investment ideas and strategies from Australia's leading investors.
........
Escala Partners Pty Ltd (EPPL) (ACN 155 884 236) is a Corporate Authorised Representative of Escala Wealth Management Pty Ltd ((EWM) ACN: 162 573 828) holder of AFSL 456207. EWM is 100% owned by EPPL. The content of this document is general in nature only and is not personal advice. This means that it has been prepared without taking into account your objectives, financial situation or needs. Thus, before any investment decision is made based on this document, an EPPL investment Advisor should be consulted or you need to consider the appropriateness of the advice having regard to your objectives, financial situation and needs. We also recommend that you obtain a copy of the Product Disclosure Statement (if applicable). This document is based on information from reliable sources; no representation, warranty or undertaking is given or made in relation to the accuracy or completeness of the information presented. Any conclusions, recommendations and advice contained here in are reasonably held at the time of completion but are subject to change without notice. EPPL does not accept any responsibility to inform you of any matter that subsequently comes to its notice, which may affect any of the information contained in this document and assumes no obligation to update and reissue this document following publication. EPPL, its directors, employees and agents disclaim all liability for any errors in, or omission from, this document or for any resulting loss or damage suffered by the recipient or any other person as a consequence of relying upon this document. Historical performance is often not a reliable indicator of future performance. You should not rely solely on historical performance to make investment decisions. EPPL may receive commissions and fees from transactions involving investments referred to in this document. EPPL, its directors, employees and agents may from time to time hold interests in the securities referred to in this document. This document is a private client communication and is not intended for public circulation or for the use of any third party.
---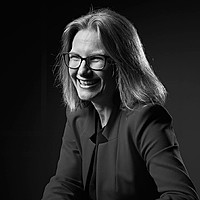 Chief Investment Officer
Escala Partners
Tracey was appointed Chief Investment Officer at Escala Partners in November 2019. In this role she has responsibility for strategic and tactical asset allocation and manager selection across all multi-asset funds, and is Chair of the Escala...
Expertise