Time to say goodbye (to AMP, Telstra)
---
Shortly after arriving in Australia in late August 2000, I witnessed the demise of iconic local company names such as Pacific Dunlop and Mayne Nickless.
Both conglomerates had been around for as long as most Australians could remember. Pacific Dunlop's origin traced back to 1899 while Mayne Nickless was founded in 1886.
Pacific Dunlop had been a proud member of the ASX's Top20, but by the time I arrived had shrivelled to a sick corporate entity struggling forth. Its legacy lives on through Cochlear (COH) and Ansell (ANN) today.
Underwear sellers Pacific Brands had also once been part of the great Pacific Dunlop. It was acquired and delisted from the ASX in June 2016.
The leftovers from Mayne Nickless are today incorporated into Mayne Pharma (MYX).
In my online presentations this month, I look back at those experiences from twenty years ago and tell investors it's most likely time to ring the bell for two other iconic Australian brand names; AMP (AMP) and Telstra (TLS).
It is my observation, the boards of these two companies have come to the conclusion a successful turnaround of the moribund business model is increasingly looking unlikely.
AMP is effectively waiting for a suitor to turn up and buy the whole lot, preferably cheaply priced, probably with a plan to unleash value through selling off parts of the failing financial services provider.
Telstra, it is already rumoured, is quietly preparing for a business split in two, three or four units, in order to -finally- unlock value for shareholders.
The latter process might still take two years from now, but it seems the inevitable outcome for the former government-owned telecom monopolist whose main claim to fame is having destroyed billions of dollars in shareholder capital while promising an unsustainable dividend along the way.
FNArena offers independent commentary and analysis, tools, data and market insights for self-managing investors. Our service can be trialed for free at (VIEW LINK)
---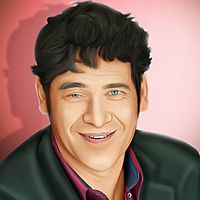 FNArena is a supplier of financial, business and economic news, analysis and data services.
Expertise