Time to short US equities?
---
Owning US equities has been a highly profitable position for the past 18 months. During this period the S&P 500 has returned 20.6% compared to 4.1% for the rest of the world (source: Bloomberg, 9 May 17 to 8 Nov 18). 
Jacob Mitchell from Antipodes believes however that trade tariffs have been a catalyst for unsustainable levels of inventory build in the US, and that disappointing economic data in 2019 could be a catalyst for a significant sell-off.
"We would argue that domestic US doesn't offer you a margin of safety. In fact, I'd go as far as saying that it's looking like an interesting place to be short."
In this video, Mitchell outlines the sectors and industries in which investors are not 'joining the dots' regarding the stark challenges facing the US economy right now. 
For more insights into Antipodes' value opportunities in global equities, please click here
Transcript
The US is still our largest long exposure, even though we're underweight. It's still our biggest exposure on a regional, North America basis, in the portfolio. What do we own in the market? Well, we're biased towards the global companies in that market.
The commodity companies we like in the gas space, GE as a leading industrial that we believe is significantly undervalued as a structural grower in aerospace and healthcare, and companies like Cisco and Microsoft. We own multinational US companies. We don't own the domestic market because it's significant, very overvalued on a like for like basis.
If you compare US banks to European banks, or emerging market banks, you're paying much higher multiples for less growth in the US. That can be repeated across most of the US domestic sectors. We certainly think that the US domestic doesn't really offer you that margin of safety. In fact, I'd go as far as saying that it's starting to look like an interesting place to be short.
Because you think about what tariffs have done, I suspect it's probably triggered a lot of inventory built by US corporates, so that the great growth that we've seen as a result of where the market's extrapolating potentially something that is unsustainable, i.e. inventory build. I wouldn't be surprised that early next year we start to get some pretty disappointing numbers out of the US, which would be a trigger I think, for a reasonable selloff in some of the domestic cyclicals.
We're certainly building up shorts in some of those areas. Especially if we can see a domestic cyclical that's also about to have its business Amazoned, and that's one I think investors are underappreciating, is just how big, as disruption grows, the victims grow more numerous.
There's this big bias towards quality stocks. Quality is fine, as long as it's not deteriorating. I think in the retail space, in the transport space, we're starting to see a combination of high multiple company also having its business eroded by new competition, changes in technology, and investors are not joining the dots, plus you could get the potential disappointment in the environment as we unwind some of the inventory build.
There's a lot of cost pressure coming through in the domestic US. If you're a company that doesn't have pricing power, your transport costs are going up, your wage costs are going up, and that's eating a lot of the tax benefit, and also if you think about it from the consumer perspective, a lot of the tax benefit's been eaten by an increase in fuel, in oil prices. It's not as fabulous as some might suggest.
---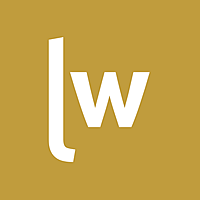 Livewire Exclusive brings you exclusive content from a wide range of leading fund managers and investment professionals.
Expertise