Today is "D-Day" for ASX...
---
Good Morning, Trust that you had a great Easter break ……. Today is "D-Day"…….. It is the day that we have all been waiting for….. No, it is not Christmas just yet and yes, the kids are still on school holidays so you still need to look after them ..…… Today is the day that the RBA decides whether interest rates will fall, or stay at 2.25%. Now….. We at PEAK, believe that there is an 90% chance the RBA will cut today…. Inflation is still at the lower end of guidance (near 2.0%), commodities are the weakest they have been in over a decade and the retail sector is still doing it tough…. Yes, there is currently a "housing bubble" in the major cities, however, global central banks are still cutting interest rates and the RBA should follow ….. If the RBA doesn't cut, markets will fall (expect back to ~ 5,700 level), however, a cut of 25bp will see the XJO above 6,000 and fresh buying in high-dividend stocks (TLS, Banks, Utilities, Healthcare). SPI pointing to flat start
---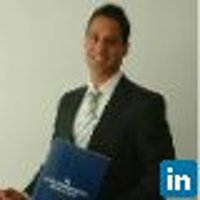 Executive Director
Peak Asset Management
Prior to founding PEAK Asset Management, Niv headed up HC Securities, spent three years growing Halifax Investments capital markets division and also worked on the wholesale desk at Macquarie Bank, servicing a wide range of institutional,...
Expertise
No areas of expertise