Top 3 lessons from Aoris' Annual Letter to investors
---
There has been plenty written on how 2022 was a tough year for most investors. The world exited a long period of cheap money, the Russian invasion of Ukraine caused energy prices to soar, and Covid continues to torment the world's second largest economy, China.
As business conditions became incrementally more challenging, we observed that the best companies continued to outperform their peers, both in revenue growth and profitability.
In our annual letter to clients, we noted that in difficult conditions the best businesses increase their market share and improve their relative competitive position, thereby enhancing their long-term earnings power and intrinsic value.
This observation about the best businesses, and our desire to identify and invest in them, is embedded in our investment process via three factors:
Seeking to invest in companies that exhibit competitive mean aversion;
An insistence on conservative balance sheets; and
Valuation discipline.
More information on each of these three learnings and the full annual letter is available to download below.
---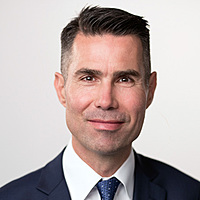 Managing Director & Chief Investment Officer
Aoris Investment Management
Stephen founded Aoris Investment Management in 2017 and has been investing internationally for around 25 years. Prior to Aoris, Stephen was Head of International Equities at Evans & Partners where he directly managed $1bn of client assets.
Expertise