Tracking the Coronavirus (COVID–19)
---
Following on from our "Tracking the Coronavirus (COVID-19)" article last week, we thought we would provide an update to this fluid situation.

Munro Partners has been tracking the Coronavirus daily since China confirmed the outbreak on January 20 in Wuhan Province. As an absolute return manager, we analyse the data and patterns to provide insight in terms of timing and ways to protect against the financial downside for our clients.
Source: Worldometer, Munro Partners
Looking at our chart on confirmed COVID-19 cases by country, we had seen a clear trend developing. Progression of confirmed cases by day (with t+0 at 100 cases on a country-by-country basis), we see that the rate of increasing cases (2nd derivatives) have an inflection point between 15 and 20 days. That is, from the time a country crosses 100 cases, it takes roughly 20 days to get the outbreak under control (new daily cases are less than the day before).
China Ex-Hubei is the longest test case with an inflection point at 20 days. While there were 127 cases at t+0 (1st point) increasing rapidly to 11,287 cases by t+20, a further 20 days later (t+40) there were "just" 1,784 new cases. A similar inflection point occurred in South Korea at t+17, whereby the daily number of new cases started to fall.
Since our last publication things have clearly become considerably worse. Despite being in lockdown, Italy is still experiencing increases to t+22. This could somewhat be explained by the delay to lockdowns on March 9 (t+14) whereas China, South Korea and Singapore quickly implemented early lockdowns. Ostensibly, the experience in China and South Korea suggest this could take six weeks to pass through; but arguably this time period is conservative as Asian nations have generally been more compliant than European nations. More concerningly, other large nations such as the US, Spain and France appear to be on the Italy path which suggests more trouble ahead for those nations and more stringent lockdowns for greater parts of the global economy.
Consequently, it would be safe to assume that COVID 19 is likely to be with us for at least the next few months. If economic restrictions remain for the same amount of time, market conversations will rapidly move from health and liquidity crises to talk of a solvency crisis. The travel industry has already reached this stage and co-ordinated action is urgently needed for the rest of the economy to recover.
Meanwhile, stay safe, and look after each other.
Stay up to date with our latest insights
Of the 20,000 listed corporates in the world, many profess to be growing, but only a small portion actually grow independently of the broader economic cycle. We focus on the simple task of identifying and investing in these companies that have the potential to grow at a faster rate and on a more sustainable basis than the peer group. To be the first to read our latest Livewire insights hit the follow button below.
........
The material contained in this publication is being furnished for general information purposes only as is not investment advice of any nature. The information contained in this document reflects, as of the date of publication, the views of Munro Partners and sources believed by Munro Partners to be reliable. There can be no guarantee that any projection, forecast or opinion in these materials will be realised. The views expressed in this document may change at any time subsequent to the date of issue. This information has been prepared without taking account of the objectives, financial situation or needs of individuals. Before making an investment decision, investors should consider the appropriateness of this information, having regard to their own objectives, financial situation and needs. Past performance information given in this document is given for illustrative purposes only and should not be relied upon as (and is not) an indication of future performance. No representation or warranty is made concerning the accuracy of any data contained in this document.
---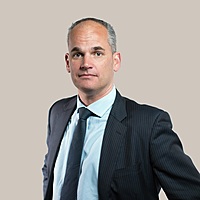 Chief Investment Officer
Munro Partners
Nick is a founding Partner and the Chief Investment Officer of Munro Partners. He is responsible for the investment management of Munro's key investment funds and the formulation and implementation of the proprietary investment process. Nick has...
Expertise