Trouble for travel agencies?
---
We have often discussed market power as a driver of competitive advantage. Last week a major player in the travel industry launched a campaign to assert dominance, which, if successful, could have profound implications for Flight Centre (ASX: FLT) and Webjet (ASX: WEB). Lufthansa, the largest Airline in Europe, has announced a surcharge of 16 euros for every ticket issued by external booking providers. Global Distribution Systems (GDS) connect travel operators to travel agents, allowing users to coordinate travel across multiple providers without relying on individual systems. (VIEW LINK)
---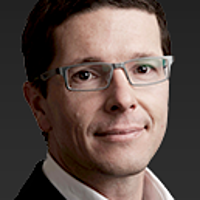 Chief Investment Officer
Montgomery Investment Management
Roger Montgomery founded Montgomery Investment Management, www.montinvest.com in 2010. Roger brings more than two decades of investment, financial market experience and knowledge. Roger also authored the best-selling investment book, Value.able.
Expertise